Transformational Ideas
The day before Super Bowl LII, the NFL teamed up with Comcast NBCUniversal and Mayo Clinic to host the third annual 1st and Future start-up competition, designed to spur advancements in athlete safety and performance.
Showcased live at the Guthrie Theater in Minneapolis, nine tech entrepreneur teams pitched a panel of expert judges on cutting-edge products, from energy-absorbing helmet liners to biometric tracking for sleep enhancement to single-surgery cartilage regeneration. Judges—including former NFL players, entrepreneurs and medical experts—drilled contestants about the potential impact of their inventions and future opportunities for growth in football and other sports.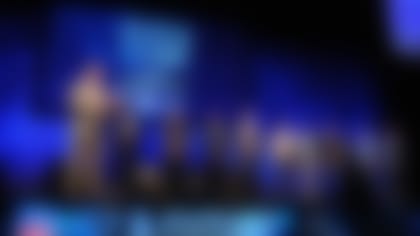 More than 100 start-ups submitted proposals, and nine finalists were chosen to compete in one of three categories: Advancements in Protective Equipment, Technology to Improve Athletic Performance, and New Therapies to Speed Recovery. The winner in each category received tickets to Super Bowl LII and $50,000 from the NFL, to support their innovations.
The Next Generation of Disruptive Sports Technology
This year's winning pitches shared a commitment to disruptive, accessible technology designed to positively impact athlete safety, training, and recovery.
"Some of the new technologies and products they're talking about really have the potential to change the game, reduce injury risk and improve recovery," said Dr. Jonathan Finnoff, a 1st and Future judge who serves as the Medical Director of Mayo Clinic Square, Sports Medicine Center in Minneapolis.
Winner – Advancements in Protective Equipment
Impressio (Denver, CO): The "Anti-Flubber"
Impressio was founded by University of Colorado Denver professor Chris Yakacki and University of Wyoming professor Carl Frick. Together, they explained the extensive research that went into the development of their proprietary liquid-crystal elastomer (LCE) materials. Yakacki said, "you need a fundamentally new material to make an impact in design and safety."
Yakacki calls the LCE foam the "anti-flubber." He said it offers a new alternative to traditional helmet foams without requiring a redesign of existing helmets. "We want to be disruptive and improve health," he said. "We also know this needs to be competitively priced."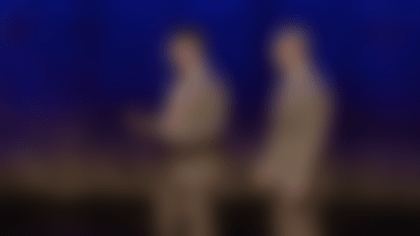 Yakacki said he plans to get the helmet prototype created and tested within the next year, and he wants to expand the technology into implants to biomedical devices. In addition to grants his research received from the National Science Foundation and the US Army Research Office, the 1st and Future prize money and exposure will help Impressio make that next step.
"We're going to take full advantage of this newfound visibility," Yakacki told CNET.
Winner – New Therapies to Speed Recovery
RecoverX (Mountain View, CA): Getting Out of the "Ice Age"
RecoverX CEO Alex Aguiar and CTO Dan Evans emphasized the importance of reaching all athletes with effective new technology during his pitch for Element, a smartphone-controlled cold and heat therapy device.
"We're still stuck in the ice age. We are literally still putting ice on to treat our injuries," Aguiar said. "This is the next generation of player recovery. It's a tool for pro athletes, youth athletes, and weekend warriors."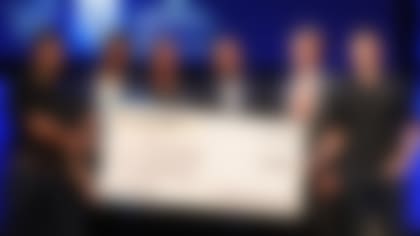 Aguiar stressed Element can be used on a game sideline, at the gym, or on a plane. And, he said, at a price point of $200-300 it is cheaper than existing devices on the market.
Winner –Technology to Improve Athletic Performance
Curv.ai (Toronto, Ontario): "Democratizing Athlete Development"
The creators of Curv.ai prioritized accessibility in the consumer market as they developed the technology for their athlete development platform.
Curv.ai's Co-Founder and CEO Shea Balish told IEEE Spectrum he wants to supplant dedicated sports wearables with an app and web portal that "turns the camera on any mobile device into a diagnostic tool for human motion."
Curv.ai aims to harness the power of augmented reality by offering this tool. Athletes download an app—a free, basic version or a paid premium application—and dive into an array of available athletic assessments and injury screenings.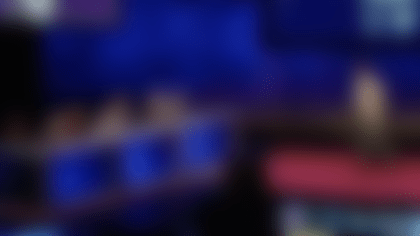 Balish emphasized that the platform would not only be a tool for pro athletes, but would also be geared toward the 24 million youth athletes in the U.S. "We want to democratize athlete development," he said during his pitch.