The day before Super Bowl LIII, tech entrepreneurs and data scientists gathered in Atlanta for 1st and Future, the NFL's annual competition designed to spur innovations in player health, safety and performance. Coveted tickets to football's biggest game and $150,000 in funding was on the line for the best new technology and products aimed at protecting athletes.
This year, the NFL teamed up with Arrow Electronics and the Georgia Institute of Technology (Georgia Tech) for an exciting event that featured two categories of competition. New to the event was the NFL Punt Analytics Competition, a groundbreaking new effort that made public NFL data sets to crowdsource proposed rules changes that could reduce injury during punt plays.
The start-up category, Innovations to Advance Athlete Health and Safety Competition, was an all-call for small businesses and entrepreneurs to submit their innovative product concepts that aim to improve athlete health and safety.
One-by-one, finalists took the stage to compete in front of a live audience at Georgia Tech's Ferst Center for the Arts. After each pitch, the judges – including Baltimore Ravens Head Team Orthopedic Surgeon Dr. Leigh Ann Curl, Atlanta Falcons Head Coach Dan Quinn and NFL Legend and CEO of Windpact Shawn Springs – questioned contestants about the potential impact of their innovations and ideas.
After deliberation at the end of the competition, winners were chosen in each category.
All four finalists in the punt play competition presented compelling recommendations, but it was Alex Wainger and Halla Yang who impressed the judges and won two tickets each to Super Bowl LIII.
TopSpin won the top prize in the start-up category for its training device designed to dynamically strengthen the neck. The team was awarded two Super Bowl LIII tickets and $50,000 to further develop their technology. Second-place winner SOLIUS was awarded two Super Bowl LIII tickets and $20,000 to advance their light therapy treatments.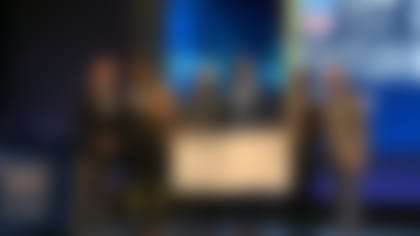 Leveraging Data to Make the Game Safer
The NFL is increasingly using data to drive rules changes aimed at protecting players.
For this year's NFL Punt Analytics Competition, the league provided applicants with the data for all punt plays from the 2016 and 2017 NFL seasons to crowdsource new ideas to improve player safety on punt plays.
"Before we would always base rules changes on plays, now it's much more sophisticated," said NFL Competition Committee Chairman Rich McKay. "Let's give [the data] to people who know how to crunch data, know how to use AI."
Of the more than 150 proposals submitted this year, the two winning pitches stood out for their innovating thinking on rule changes, backed by data.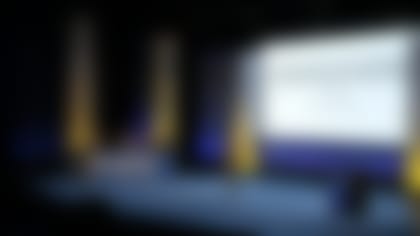 Alex Wainger, a data engineer from New York City, proposed removing the 45-year-old rule that holds the kicking team on the line of scrimmage until the punt. He created a data simulation and found that his proposed rule change could reduce punt-related concussions by 33% and lead to more fair catches.
"This makes the game simpler by taking something out of the rulebook, rather than putting something new into it," Wainger said during his pitch.
Halla Yang, a financial analyst from Chicago, proposed three rules change: awarding a five-yard bonus on a fair catch, changing the allowed coverage on receptions, and requiring helmet sensors that can directly monitor physical deceleration. He created simulations that projected fewer injuries while preserving the unpredictability and excitement of the game.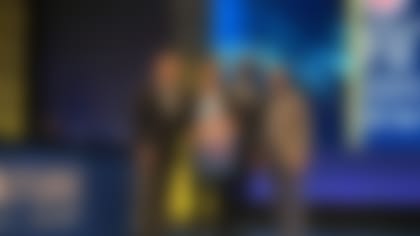 "The fair catch bonus has a projected impact of 30% fewer injuries [and] single coverage would yield more fake punts and blitzes," Yang said during his pitch.
Wainger and Yang's proposals will be considered by the NFL's Competition Committee – which meets annually at the NFL Scouting Combine to consider rules changes – for possible adoption.
Mother Nature Meets Scientific Innovation
Dr. Theo Versteegh, founder of TopSpin Technologies Ltd, spent years researching concussion prevention before creating his winning device, the TopSpin 360.
"There's a lot of talk about concussions, but there's not much talk about prevention," Dr. Versteegh said. "Fortunately, mother nature provided us with our own built-in shock absorption system… the neck muscles."
TopSpin developed a new product to train the neck called the TopSpin360, the first training device specifically designed to help improve the neck's ability to respond and react to sudden impulse loads that cause concussion.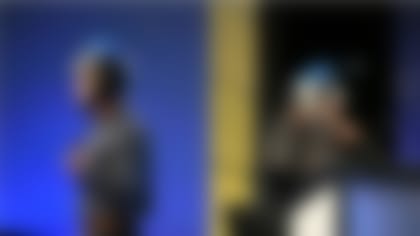 "Our technology is more than twice as effective as traditional neck strengthening techniques and is […] consistent with the science on how to prevent concussion," Dr. Versteegh said.
Speaking to the panel of judges at 1st and Future, Dr. Versteegh joked about the aesthetics of the device as he placed it on his head. But, as he notes Einstein once said, "if at first an idea is not absurd, there is no hope for it."
The device is already being used by numerous professional sports teams, including the Philadelphia Eagles, and Dr. Versteegh hopes to expand the technology's reach in the near future.
Harnessing the Power of Sunlight
SOLIUS CEO Rick Hennessey understands firsthand the importance of sunlight for human health.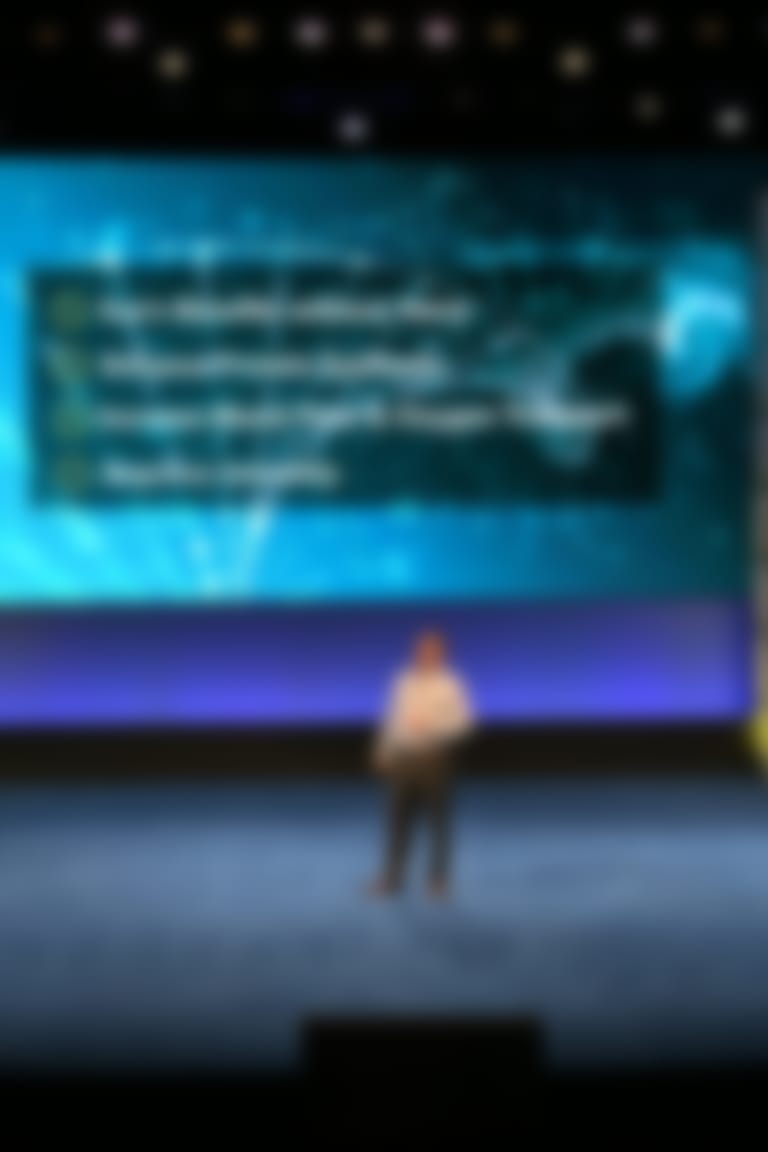 "My wife struggles with Seasonal Affective Disorder," Hennessey told the 1st and Future panelists during a Q&A session.
"[I knew] there had to be a better way to improve the health of people that we love."
Enter SOLIUS – a self-service, full-body machine that uses nano-spectrums of light to stimulate the production of critical hormones and peptides. According to Solius, just three minutes in the medical device has the potential to provides users with the equivalent of one week of healthy daily sunlight.
SOLIUS has worked with top institutions and medical experts to develop and validate the science behind their medical device.
"Research has shown that vitamin D reduces injury, improves performance and [speeds recovery] after injury or surgery," Hennessey said.
Hennessey and his team at SOLIUS say this has the potential to be a gamechanger for athletes.
"Being low on vitamin D is especially bad for athletes who need to perform at optimal levels," he said. "We're excited about [helping to solve] this problem."