Protect3d co-founders Kevin Gehsmann, Clark Bulleit and Tim Skapek began making customized 3D printed protective devices while they were still undergraduate engineering students at Duke University.
"It began as a series of projects using the skills we learned in our engineering classes and our experience as college football players to help our teammates," said Skapek.
In the fall of 2018, Gehsmann, Bulleit and Skapek watched teammate Daniel Jones break his collarbone during a game. Using 3D scanning and printing, they created an anatomically fitting brace to act as a bridge over Jones' collarbone. Jones returned to play three weeks after the injury and he's now quarterback for the New York Giants.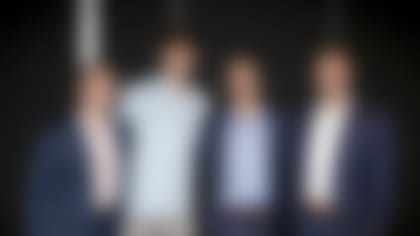 "We got really positive feedback and we realized we could leverage cool innovations in 3D scanning to print a totally custom engineering grade product in a matter of hours."
Protect3d was born – and, after a few months of piloting their technology, the team applied to participate in 1st and Future, the NFL's annual start-up pitch competition to spur innovation in player health, safety and performance.
"It almost seemed too good to be true for a group of former college football players looking to share their vision for how 3D technology can have a significant impact on football," said Skapek.
The team flew down to Miami, presented their innovation before a panel of experts, answered questions about their technology, and, ultimately, won a $50,000 award to continue developing their innovative technology.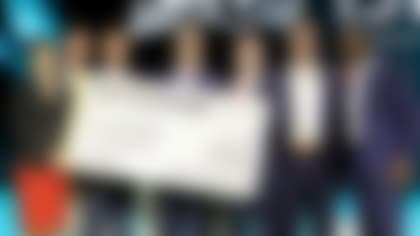 Fully Customized Protection
Protect3d's devices are designed to replace outdated protective technology.
"Most splints and braces are done by hand onsite in an athletic training room, which doesn't offer the properties required to protect athletes while allowing range of motion, comfort and mobility," said Bulleit.
3D scanning is precise to less than a millimeter. Protect3d leverages that technology to create anatomically precise models that are unique to each athlete. Once they have that scan, they create a digital product through their proprietary design process, then use 3D printing to manufacture a one-of-a-kind protective device.
"We worked hand-in-hand with medical professionals and athletes to verify that what we were manufacturing was indeed a better final product," said Gehsmann.
"Rather than just selling a product, we've created a solution for athletic trainers, medical staff, and athletes to work with us to design the perfect solution. That's what 3D printing allows us to do quite literally."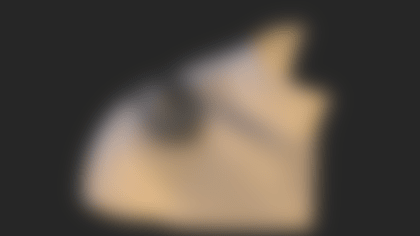 Pivoting to Help Fight COVID-19
After winning 1st and Future, Gehsmann, Bulleit and Skapek were excited to get to work expanding their presence across college and professional football. Then COVID-19 hit.
"The sports world came to an abrupt stop for everybody. It was particularly hard for small businesses like ours," said Gehsmann. "Thankfully, the 1st and Future funding allowed us to invest in improving our technology while also helping our community here at home."
Protect3d put their 3D printing expertise to work manufacturing surgical hood attachments for the Duke healthcare system, which enabled built-in air purification that provided maximal protection in an operating room.
"Anything we could do to help in the COVID battle was the most important thing for us," said Gehsmann.
Preparing for Football Season
With the sports world on hold, the team also focused their time, energy and award funding on improving their technology in anticipation of a football season they hoped would still happen.
"When we presented at 1st and Future, we had still only ever traveled to different teams to take 3D scans in person. So, we spent the summer putting together an iPad application that would allow athletic trainers to take 3D scans themselves," said Bulleit.
"We were also able to explore and develop new innovations like machine learning and computer vision to improve our process and make the most accessible technology possible."
"As colleges started putting their schedules together for the fall, and as the NFL put out their plans for the fall, we were then able to start contacting the medical professionals in both of those spaces who we wanted to share this technology with," said Skapek.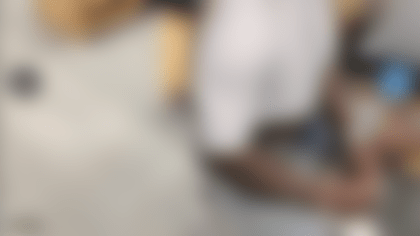 Beyond Football
Over the last few months, Protect3d has implemented their technology at numerous organizations, bringing custom protective devices to athletes at all levels of football.
"One of the biggest benefits of the 1st and Future award was a sense of validation – we saw it as an endorsement of the technology that we've developed," said Skapek.
"I think that was incredibly valuable as we reached out to people about the product. And thanks to the work we did optimizing the technology, we're in a much better place to scale," said Skapek.
Ultimately, Gehsmann, Bulleit and Skapek would like to see their technology scaled for use beyond football.
"We're in a position with our technology to work with, say, an orthopedic clinic that supports people with various kinds of injuries; or other high-impact sports like hockey and lacrosse," said Skapek.
"Working with football teams has given us the momentum to expand this technology to as many people as possible," he said.
2021 1st and Future Kicks Off
The NFL has launched its 2021 1st and Future competition designed to spur innovation in athlete safety and performance – which has moved this year for the first time to a primetime broadcast during Super Bowl LV week.
The application window is now open for the next batch of start-ups to throw their hat in the ring for the chance to pitch their product to an expert panel of judges during the NFL Network broadcast during the league's biggest week of the year – and to take home the $50,000 grand prize check.
"During a year that has drawn so much attention to the future of health and safety in athletics, we're especially excited to see the innovations on display at this year's 1st and Future competition and will definitely be tuning in to NFL Network to watch in primetime during Super Bowl week," said Gehsmann.