Crowdsourced Data Analytics Competition Focused on Reducing Lower Extremity Injuries
Deadline to apply is January 2, 2020. For more information on the submission process, selection criteria and official rules, visit www.nfl.com/1standfuture.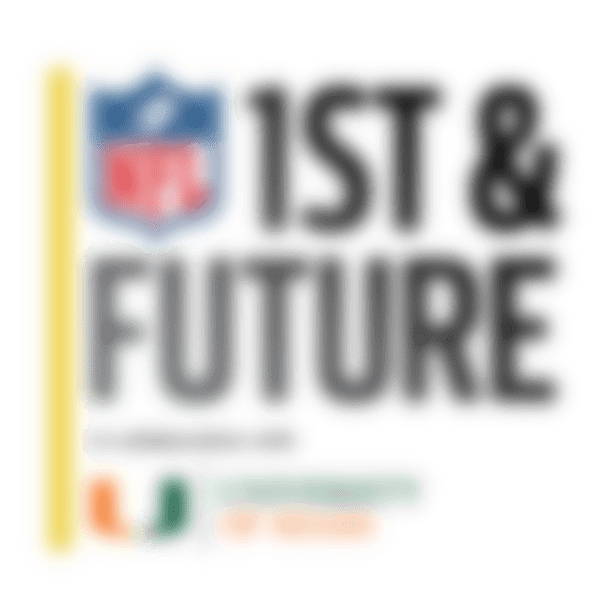 New York, November 25, 2019 – The National Football League (NFL) today announced this season's launch of 1st and Future, the annual Super Bowl competition designed to spur innovation in athlete safety and performance. 1st and Future will be hosted at the Miami Beach Convention Center on January 31, 2020, two days before Super Bowl LIV.
The first category, the NFL 1st and Future Analytics Competition, will give applicants access to NFL data to help them craft creative submissions that examine the effects that playing on synthetic turf versus natural turf can have on player movements and the factors that may contribute to lower extremity injuries. This challenge will utilize the crowdsourced data science platform Kaggle. Up to three submissions will be awarded $25,000 each. The winning teams will be invited to Miami, where they will present their findings on stage and compete to win Super Bowl tickets.
"We were encouraged by the creative proposals that the data analytics competition sparked last year around the punt play, and we are excited to be tapping into experts again this year to stimulate ideas to reduce lower extremity injuries," said Jeff Miller, the NFL's Executive Vice President for Health and Safety Innovation. "Lower extremity injuries are among the highest burden injuries for a player because of their frequency and the time required to rehab and return to play. Our annual 1st and Future event is a great example of how we use data to crowdsource that challenge and ultimately make the game safer for players."
The second category, Innovations to Advance Athlete Health and Safety Competition, invites submissions for innovative product concepts that could improve player health and safety. These applications will be managed by U Innovation, with the insights of the UHealth Sports Medicine Institute at the University of Miami. Up to four start-ups will be selected as finalists and will have the chance to present their innovations on stage in Miami. One grand prize winner will be awarded $50,000 and two tickets to Super Bowl LIV. The second-place winner will receive $25,000 and two tickets to Super Bowl LIV.
Finalists from both categories will present to a panel of judges and an exclusive audience including NFL team owners and executives, and representatives from the Miami Super Bowl Host Committee and the University of Miami.
"The University of Miami is excited to host the NFL's annual 1st and Future start-up competition during Super Bowl LIV," said University of Miami President Julio Frenk. "As a university with a long history of excellence in research, health care, and athletics, the U is an ideal setting for an event that will lead to advancements in athlete safety and performance. We pride ourselves on spurring innovation across the hemisphere and globally, and are delighted to partner with the NFL on this unique opportunity. Along with the entire South Florida community, we look forward to welcoming the Super Bowl and showcasing all that Miami has to offer."
This year's competition will be the fifth annual event. 1st and Future awarded innovators and data scientists $600,000 in its first four years. More information about past winners can be found at www.nfl.com/1standfuture.
About the NFL's Health and Safety Initiatives
The NFL is committed to advancing progress in the diagnosis, prevention and treatment of sports-related injuries. As part of the NFL's ongoing health and safety efforts, in September 2016, Commissioner Goodell launched Play Smart. Play Safe. — a league-wide health and safety initiative. At the heart of the initiative is a pledge of $100 million in support for independent medical research and engineering advancements and a commitment to work to better protect our players and make our game safer, including enhancements to medical protocols and improvements to how our game is taught and played. For more information about the NFL's health and safety efforts, please visit www.PlaySmartPlaySafe.com.
About the University of Miami
The University of Miami is a private research university and academic health system with a distinct geographic capacity to connect institutions, individuals, and ideas across the hemisphere and around the world. The University's vibrant and diverse academic community comprises 11 schools and colleges serving more than 17,000 undergraduate and graduate students in more than 180 majors and programs. Located within one of the most dynamic and multicultural cities in the world, the University is building new bridges across geographic, cultural, and intellectual borders, bringing a passion for scholarly excellence, a spirit of innovation, a respect for including and elevating diverse voices, and a commitment to tackling the challenges facing our world.