The Kansas City Chiefs and the San Francisco 49ers weren't the only elite teams competing for a coveted prize during Super Bowl LIV weekend in Miami.
The NFL teamed up with the University of Miami and Amazon Web Services (AWS) to host 1st and Future, the NFL's annual competition designed to spur innovations in player health, safety and performance. Tech entrepreneurs and data scientists gathered at the Miami Beach Convention Center to vie for tickets to football's biggest game and $150,000 in total prize money.
This year, the competition was divided into two categories: the NFL 1st and Future Analytics Competition and the Innovations to Advance Athlete Health and Safety Competition.
One-by-one, finalists in both categories were given five minutes each to pitch their game-changing technologies and data analyses. After each pitch, a panel of distinguished judges questioned contestants about the potential impact of their innovations and ideas.
After the pitches, the judges exited the stage to deliberate and winners were chosen in each category.
All three finalists in the analytics competition received $25,000 ahead of the event. The winning team, Ben Jenkins and Steve Jenkins from Denver, Colorado, received two tickets to Super Bowl LIV.
Protect3d from Durham, North Carolina, took the top prize among the four finalists in the innovation category for its 3D scanning and printing technology. The team was awarded two Super Bowl LIV tickets and $50,000 in prize money. Second-place winner Plantiga was awarded two Super Bowl LIV tickets and $25,000 for its sensor insole technology.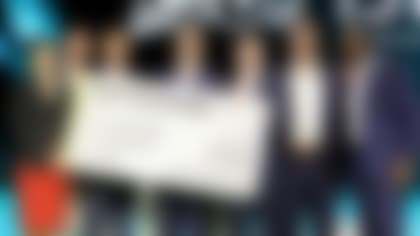 Using Data to Better Understand Lower Extremity Injuries
Data insights are driving important changes in player health and safety.
For this year's 1st and Future Analytics Competition, the league provided applicants with access to NFL data sets to examine the effects of playing on synthetic turf versus natural turf and to uncover factors that may contribute to lower extremity injuries.
Ben Jenkins, a student at the University of Colorado, won the competition with his analysis of player movement using impressive machine learning and data visualization techniques.
Jenkins found that sudden changes in player movement – as measured by acceleration or deceleration – are a primary cause of lower extremity injuries on the field.
"The maximum deceleration [during a play] is approximately 43 percent higher for injured players," Jenkins explained. "Additionally, max deceleration is higher on synthetic turf compared to natural turf – possibly one of the reasons the rate of injury is higher on synthetic turf."
To mitigate the risks of injury, Jenkins recommended using natural turf whenever possible, reducing the number of plays with high deceleration and acquiring additional high-resolution data to better analyze pre- and post-injury movements.
Jenkins' analysis and recommendations will be taken into consideration by the NFL's Competition Committee during their annual meeting to consider rules changes to improve player health and safety.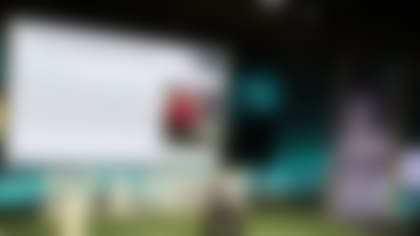 Anatomically Precise Protective Devices
Protect3d co-founders Kevin Gehsmann, Tim Skapek, and Clark Bulleit are working to revolutionize athletic protection with 3D technology.
In the fall of 2018, the three former Duke University football players watched their teammate Daniel Jones break his collarbone during a game. The injury inspired them to put their engineering curriculum to work. Using 3D scanning and printing, they created an anatomically fitting brace to act as a bridge over Jones' collarbone.
"The device was optimized for Daniel's unique range of motion and he was able to return to the game just three weeks after the injury," Gehsmann said.
After seeing how much the product helped Jones – who is now quarterback for the New York Giants – they knew this technology could be used to help athletes everywhere.
"Our solution is an intuitive, adaptive and scalable process for creating custom protective devices specific to any athlete and any injury," Skapek said.
First, you capture the athlete's anatomy with a 3D scan, which is as easy as taking a video with your cellphone and takes under 30 seconds. The scan is then used to design a device that molds exactly to the anatomy of the athlete. Finally, 3D printing brings that model together, generating a device with a perfect anatomical fit.
Gehsmann, Skapek and Bulleit hope to integrate this technology into locker rooms everywhere to provide athletes with the comfort, mobility and protection they need to recover from injury.
Using Sensor Insoles and AI to Track Injuries
Quinn Sandler, the co-founder and CEO of Plantiga, has spent the last decade working on gait analytics and insole sensors.
"In football or in any other sport, when a player goes out on the field it is very challenging to know what is happening to the mechanics of the lower limbs – the forces on the body," Sandler said.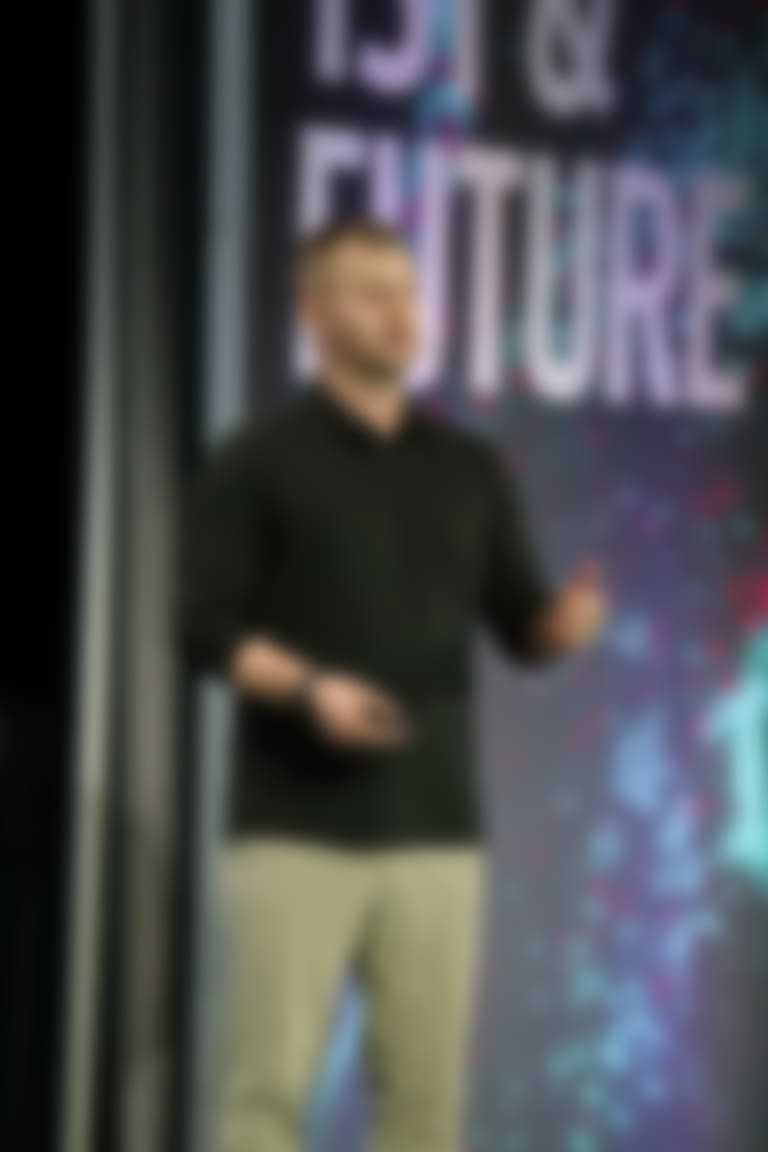 Plantiga has developed a system to objectively look at movement abilities during performance using data gathered through sensor insoles that fit inside of any shoe. The sensors can measure things like speed, lower body power, vertical jump performance and change of direction ability.
Sandler's team is also building an Artificial Intelligence platform to analyze the sensor data and offer deep insights to improve health, injury rehabilitation and performance.
"Imagine if we could baseline every single athlete – how they walk, run and jump – to build a movement signature. Then, you apply AI to that data to look for deviations outside of that normal movement," Sandler said.
"If an athlete gets injured, you then have a signature on file for which you can objectively track the return-to-play process," he said.
Plantiga already counts close to 30 customers across major league sports and Sandler hopes to expand the technology's reach in the near future.