Year of the Kicker is our ongoing feature spotlighting NFL kickers. See our previous entries on [Eagles K Jake Elliott](http://www.nfl.com/news/story/0ap3000000851359/article/please-allow-us-to-introduce-jake-elliott" target=) and Raiders K Giorgio Tavecchio.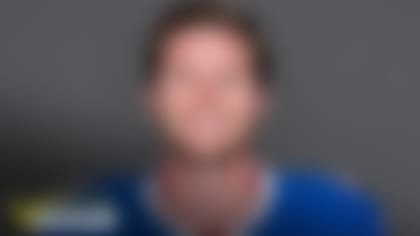 Historically, kickers haven't been the most respected position in football. Usually the only time you'd hear anything about a kicker is if they missed a field goal or extra point. Fans are likely to be more familiar with the name Scott Norwood, who missed a game-winning kick in Super Bowl XXV, than Mark Moseley, the only kicker in NFL history to be named MVP (so far).
Kickers don't tend to get a ton of love, but here at The Checkdown, we're working to change that. And this year, there's been a lot to celebrate for the previously maligned specialists.
Stephen Hauschka could be the MVP of the recent win streak for the Buffalo Bills. Hauschka has been a perfect 8 of 8 the past three weeks, with four of those traveling over 50+ yards to the goalposts.
In Bills history, no kicker had completed two kicks from 50+ yards in a single game. Hauschka's done it twice in consecutive weeks.
When you can reliably add 3 points virtually every time you cross midfield, you're playing with house money. No wonder his teammates have taken to calling the kicker "Hausch-Money."
The fact that the field goal attempts came in high-pressure situations haven't rattled the 32-year-old veteran, who was part of the Seattle SeahawksSuper Bowl XLVIII championship team.
"That's exactly the situation I want to be in as a kicker," Hauschka told [buffalobills.com](http://www.buffalobills.com/news/article-1/Top-3-things-we-learned-from-Bills-Falcons/fcb839bc-40fb-4a48-a657-3cdcdb6464e2" target=). "Good conditions once again and we kind of set our lines before the game. For me then it was just about staying mentally sharp and focused. And knowing that if I put a good leg swing on it, it's going to go through."
Hauschka's work isn't going unnoticed. He was named AFC Special Teams Player two weeks in a row following upset wins against the Denver Broncos and Atlanta Falcons.
When he's not playing football, Hauschka knows how to live the good life. He married his college sweetheart, Lindsey Jones; the two met as seniors at Middlebury College while Hauschka was earning his B.A. in neuroscience (keep that in mind next time you hear football players aren't smart).
The couple loves to travel during the off-season. Check out these highlights from Stephen's Instagram.
Also commendable is Hauschka's social awareness.
Hauschka has been one of the few white athletes willing to speak out on racial inequality, noting that he supports Black Lives Matter and wants people to approach the protests from a place of listening and understanding.
"I think a lot of white people don't understand it and are afraid to be involved," he told the Buffalo News. "And I think it's important for white people to see there is inequality everywhere in the country right now, and in the world. I'd love to see my son grow up in a place where everyone is treated equally."
Most of Hauschka's career was spent with the Seahawks, and the kicker noted that being in that locker room gave him the opportunity to understand different points of view. "I was one of the players involved in that. I think it's important for white players to stay involved in the conversation. I think it's great to see something that started as a protest evolve into something that's a cause that everyone can buy into. That's what I would love to see happen: for people on all different sides of this issue to really see it, understand it, be able to talk about it, so that we can move forward."
"I don't have all the answers, I don't even pretend to. But I am open to talking about it and I am open to learning about it with the hopes that one day, either our generation or future generations, can improve racial inequality and how people are treated around the world," Hauschka said.
With the Bills off to their best start in years, currently at first place in the AFC East, the fans in Buffalo are certainly glad to have a kicker like Hauschka on the team. Just take a look at their sub-reddit.