Our judges give the gutsy game-changing springboard somersault a score of 10, 10, 9.5, and 10. But will it be enough to win the gold?!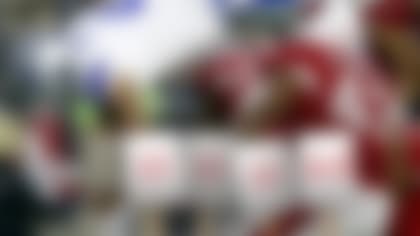 John Elway's helicopter dive during Super Bowl XXXII is among the most famous of all QB leaps. Our judges appreciated the symbolism of an all-time great putting it all on the line to win his first Super Bowl championship late in his career, especially when he collides with Packers defenders in the last moment.
Judges award the Hall of Famer's unintentional sideways twirl a score of 10, 10, 10, 9.5.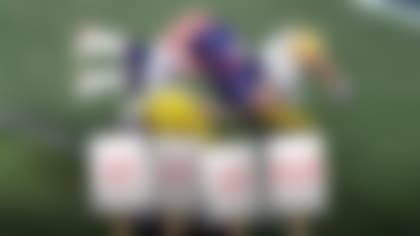 Andrew Luck lived up to his name when he scooped up a goal-line fumble and ran the ball in for a diving touchdown during a 2013 wildcard game against the Kansas City Chiefs. Luck's heads-up awareness was a crucial play in the Colts' roller coaster 28-point comeback that stands as one the most thrilling playoff games in NFL history.
Our judges award Luck's graceful one-armed end zone extension a score of 9, 9, 10, 9.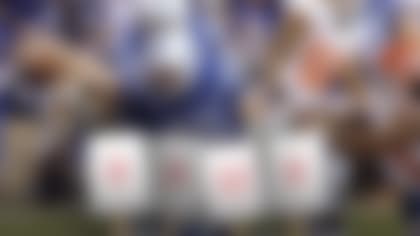 When it comes to athleticism among quarterbacks, Cam Newton is in a class of his own. This was on clear display during a 2014 regular season game against the Texans when the Carolina Panthers QB rushed from the five-yard-line and leapt over a defender for a touchdown.
For his agile aerobatics and sticking the landing under duress, our judges award Cam Newton a perfect score.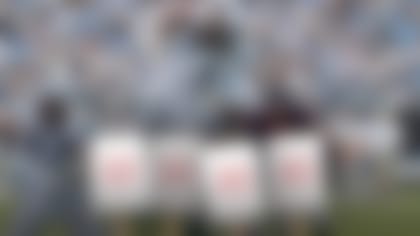 He's an accomplished broadcaster, but for us, Steve Young's best airtime was against the Atlanta Falcons in 1991. After scrambling away from a blitz, Young launched himself nearly five yards and flew over two defenders before crashing into the end zone to get hammered by multiple other Falcons. How about that for grit?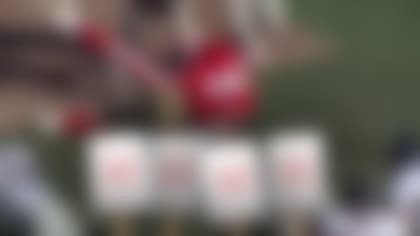 Football isn't an Olympic sport yet, so enjoy your fake medals for now, gentlemen.