With more than half the regular season already over and the first rankings just released, college football is really starting to heat up.
The nature of football means there are more players on the roster compared to other sports. On average, college football teams have roughly 115 players. All of them will need to work together in the second half push to the playoffs. While fans tend to hear the names of star players on a regular basis, some of the other gridiron heroes can go unsung.
Gary Wunderlich, Ole Miss
Will Wunderlich score high on his Wonderlic? Who knows, but he has a field goal percentage of 83.1%.
Demarcus Christmas, Florida State
Y'know, we're past Halloween now so it only seems fitting that Christmas music is already being played. Opposing QBs probably aren't as thrilled for the gifts that Christmas brings -- he's one of the best defensive tackles in the country.
Hercules Mata'afa, Washington State
Nothing can stand in Hercules' way when he sees a quarterback, he will move offensive lineman out of the way to make the tackle.
David is sincerely not sorry for the amount of sacks he has made.
This has to be the best name for a linebacker. No running back wants to see C.J. stalking them to make the tackle.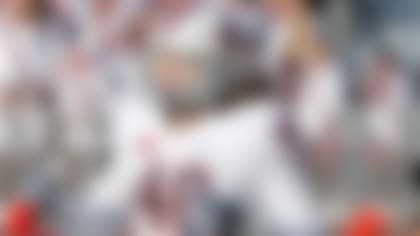 Zach Sandwisch, West Virginia
While normally being sandwiched means being in between two tacklers, well, skill positions can just get Sandwisch by Zach.
Some guys are just born to play defense. It would have been confusing if Defense played receiver.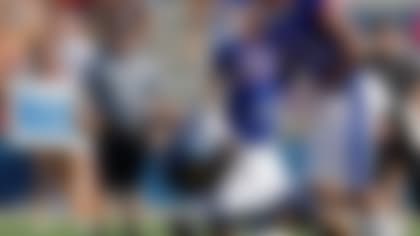 Every defense could use more Speed at DB.
No, he is not LeBron James, but good luck getting that Twitter and Instagram handle from him.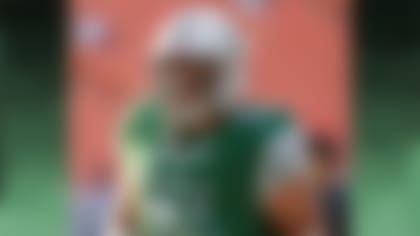 Do you think he's related to Logan Forsythe from the Los Angeles Dodgers?
Dayton Valentine, Kansas State
Only a few players love to play tight end. Blocking and making difficult catches, it's the hardest position on the field, but I'm sure he's receiving plenty of valentines from his grateful QBs.
Charleston Rambo, Oklahoma
This is a wide receiver you don't want to mess with.
Matt Rockett, University of California Berkeley
Hopefully Matt kept the booster rockets on his back to blow past slow defensive backs.
His name might be Soso, but his speed is so, so amazing.
JaMycal runs with haste and leaves defenders in his dust.
This has to be the perfect name for a quarterback. Even though Pass is currently a backup to Lamar Jackson, we're confident his time will come. His name sounds like he should be the QB in a football movie.