Every Thursday, The Checkdown shares photos of current and former players from back in the day. This is The Checkback.
Why is Jim Kelly playing guitar in sunglasses and a leather jacket?
When we try to explain what the '90s were like to future generations, this photo might be all you need. I'm not sure if Jim Kelly, the Hall of Fame QB, actually plays guitar -- but a quick Google search reveals there is a Jim Kelly who teaches guitar at Berklee College of Music. I wonder how many times he's had to tell people "no, I'm not that Jim Kelly -- yes, I've seen the photo with the sunglasses and the jacket. Different guy, I swear."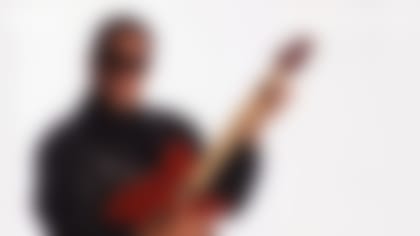 The multi-talented player lined up at both WR and RB, not to mention he was an excellent kick returner. He spent most of his career with the Cleveland Browns, and was a 3x All-Pro and Pro Bowl selection.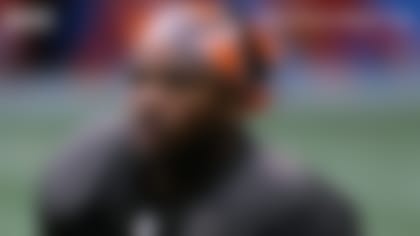 Kimble Anders went undrafted, but when he received an opportunity to play for the Kansas City Chiefs, he was a productive fullback and made the Pro Bowl three times.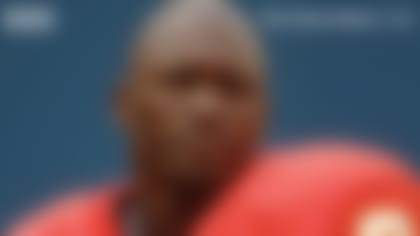 Green strobes, gold necklace, no shirt
Maybe it's appropriate Fred Barnett looks like he's in Michael Jackson's "Rock With You" music video here. The Philadelphia Eagles WR was known for making acrobatic catches and caught QB Randall Cunningham's famous 95-yard touchdown pass in 1990.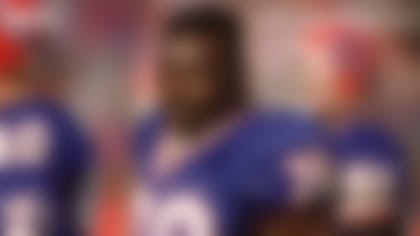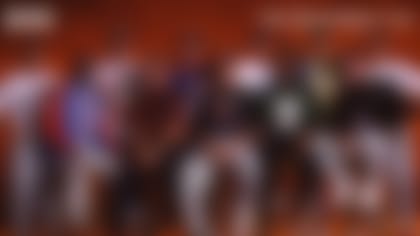 That's a lot of talent in one photo!
John Elway and Steve Young at the '94 Pro Bowl
Looks like these Hall of Famers were enjoying each other's company and the Hawaii weather, but what's going on with their hats? "Say Owl"? That can't be right. Let me know in the comments if you remember.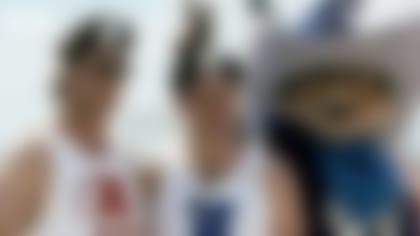 John Elway isn't a businessman -- he is a business, man.
Before he became the General Manager and Executive VP for the Broncos, Elway was already demonstrating his business acumen. Here he is with his Toyota dealership, and he also owns Honda, Mazda, Oldsmobile and Hyundai dealerships -- all in Denver. Between this and Peyton Manning's pizzerias, what percentage of all business in Colorado runs through former Broncos QBs?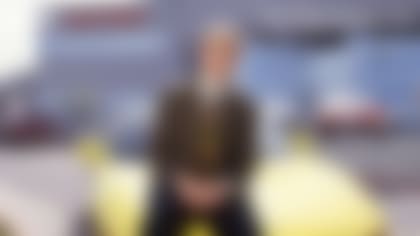 Troy Vincent posing for his ProLine Profile card in 1992
From his first year in the league as a CB for the Miami Dolphins. Now Troy Vincent is the Executive Vice President of Football Operations for the NFL.
How about this for full circle?
In 1993, during his rookie year, third-string QB Doug Pederson rallied the Miami Dolphins to a comeback win for Hall of Fame coach Don Shula's record-breaking 325th career victory -- against the Philadelphia Eagles, where Pederson is now the head coach.