Instant Debate: Kaepernick or Smith?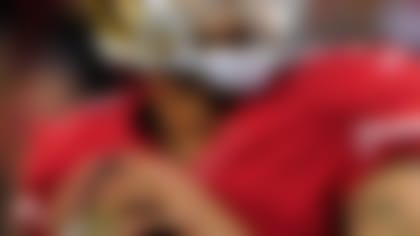 Like I wrote last week, there isn't some huge gap between the top team on our list and the 10th. There are no huge Super Bowl favorites. The 49ers head to New Orleans this week to face that 10th team (New Orleans) and it wouldn't shock me in the least if the Saints pulled off the win. The 49ers are not a perfect team and their defense hasn't been as consistently dominant this year. I wouldn't rule out the Seahawks winning the NFC West just because the 49ers have a lot of tough games left.
But on a neutral field, for one game, the 49ers are the team I'd roll with above the rest. There will be a familiar-looking playoff field this year. We'll probably have nine teams from a year ago make the field again. It will be a wide open tournament, but the 49ers have the pieces to take the next step.