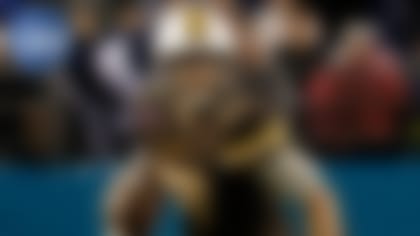 Editor's note: NFL.com analyst and former NFL scout Daniel Jeremiah takes a "first look" at college football's top players for 2017. This is the third in a series of scouting reports that will run throughout the offseason.
This season is being billed as the year of the quarterback in college football. There are two premier passers in Southern California (USC's Sam Darnold and UCLA's Josh Rosen) and the reigning Heisman Trophy winner (Louisville's Lamar Jackson) should continue to produce electrifying performances. However, there's a quarterback in the Mountain West Conference who could emerge as the best of the bunch. Here's my scouting report on Wyoming QB Josh Allen:
Click through tabs above to see other scouting reports.
Josh Allen, junior quarterback, Wyoming
Height, weight: 6-foot-5, 233 pounds (school measurements)
2016 statistics: 209-of-373 (56 percent) for 3,203 yards, 28 TDs and 15 INTs; 142 rushes for 523 yards (3.7 average), 7 TDs.
Game tape watched: Nebraska (Sept. 10, 2016), Eastern Michigan (Sept. 23, 2016), Boise State (Oct. 29, 2016), every pass attempt on third down with 6 or more yards to go from 2016 season (I also saw him play live vs. BYU in the Poinsettia Bowl).
What I liked: Allen has incredible physical tools. He has Joe Flacco's frame/arm strength and he's more athletic than Carson Wentz. Speaking of Wentz, Allen is playing in the same college system that Wentz did, and that's a big plus. He spends a lot of time under center and this isn't a dink and dunk spread attack. He has quick feet in his drop and can easily drive the ball into tight windows down the field. He has a quick, explosive release. He doesn't need a lot of space in order to generate velocity.
Allen makes some incredible throws while on the move (see TD vs. Nebraska) and he's a very effective ball carrier. He can make the free rusher miss and he has a nice blend of speed and power on designed quarterback runs. He is ultra competitive and will fight for extra yards.
Where he needs to improve: Allen needs to be more efficient and display more touch in 2017. I love his aggressive nature, but he forces too many balls and needs to learn to take some easy completions underneath. He needs to sacrifice some velocity and improve ball placement in the quick passing game.
I love Allen's pace away from center, but he needs to work on settling his feet at the top of his drop. This will help his overall accuracy. He will bail out of a clean pocket at times. However, he improved in this area as the 2016 season progressed.
Biggest takeaway: College football is loaded with talented signal-callers, but Allen has the highest ceiling of the entire group. I struggle to come up with a good player comparison for him. He's way ahead of Chiefs first-round pick Patrick Mahomes from a development standpoint and I think he has a much higher upside. I think he's a more athletic version of Flacco. At this point in time, he's more comfortable on drive throws than touch throws. If he can develop his touch and play more efficiently, he will establish himself as the top quarterback in college football.
I can't wait to see him play ... at Iowa on Sept. 2. Allen fell apart against Nebraska last fall, but I expect him to elevate his play against the Hawkeyes. He lost his poise vs. the Huskers, but after talking to him, I know he learned his lesson. If he torches Iowa, the Allen hype train will really start to gather steam.