Each week, Dan Hanzus sifts through the pro football landscape to bring you sublime subplots of NFL life. Some of it he loves. Some he does not. Other stuff, he can't quite decide. The ATL Buzz Report.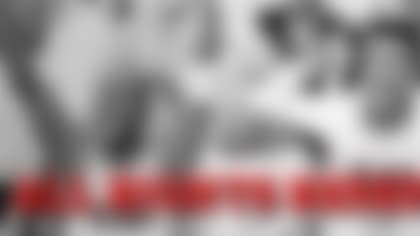 1. Let's talk Tony!
2. Long live, Mohawk Steve
Much respect to Connor Barwin, who provided a fresh twist on a familiar move with his Houston goodbye ad that reminded us of a poster from the Coachella festival.
3. Dolphins' new look
Kudos on the Miami logo reboot. The last one had a Dolphin wearing a helmet. We were all so used to it we never thought how ridiculous it was. And kind of scary.
4. Barkley's pro day
Matt Barkley said he proved at USC's pro day that he has an arm that still works. Someone will reach for Barkley in the first round. Who will it be? Don't dare, Rex.
5. Blind and in a bind
6. Brown out
7. How about MySpace?
Facebook -- the website that gave your aunt access to your personal life -- also is home to a fan poll that calls Tim Tebow the NFL's most underrated player. Geez.
8. This ain't a 'Dream'