Each week, Dan Hanzus sifts through the pro football landscape to bring you sublime subplots of NFL life. Some of it he loves. Some he does not. Other stuff, he can't quite decide. The ATL Buzz Report.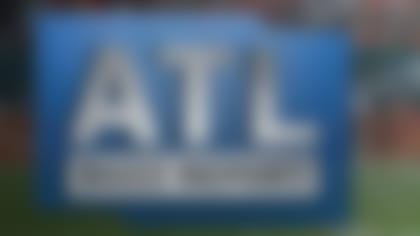 1. All wet in Miami
If you're Sprinkler Timer Guy, do you turn off the system that's soaking the large NFL players or just pack up your stuff and leave the building? Tough call.
2. Aaron Rodgers' lip rug
I've come around on this. If Aaron Rodgers wants to look like a bad guy in a 1980s ski resort comedy, that's cool. Get that man some Ray-Bans and a synthesizer!
3. Kaepernick's ink critique
4. Brees goes belly-up
Raise your hand if you called Drew Brees pulling a no-show in a must-win against the Falcons. On the plus side, more time for commercials with One Direction.
5. (Insert Viagra pun here)
Brandon Marshall said some players take Viagra to increase their performance on the field. Too many jokes. Brain cannot compute. System shutdown.
6. Bart Scott rips Jets fans
At some point, Bart Scott ceased to be a linebacker and assumed the identity as the physical manifestation of everything that's wrong with the Jets' operation.
7. Powerball madness
8. Mr. Jones and me
A man petitioned President Obama to remove Jerry Jones from power in Dallas. Later, Jones and Obama shared a deep cackle in their underground lair.