A Critical Role
As medical professionals, athletic trainers can make a critical difference at the moment an injury happens.
"An NFL athletic trainer plays a very big responsibility in keeping our players safe," says Minnesota Vikings Vice President of Sports Medicine and Head Athletic Trainer Eric Sugarman.
"Players depend on us to care for them on a daily basis, so they can be on the field and performing to the best of their ability," Sugarman says.
Sugarman emphasizes that athletic trainers are much more than just "ankle tapers."
"A certified athletic trainer has many roles, the primary one being injury prevention," Sugarman says. "Then it's recognition of injuries [and] being responsible for rehabilitation."
Equal parts health care provider and first responder—essential for injury treatment and recovery—athletic trainers play a central role in providing healthcare for the entire football team.
Communicating with Players
That role includes communicating important health and safety related information to players.
"One of the jobs of an athletic trainer is to educate players on the resources available to them," Sugarman says.
Athletic trainers explain the benefits of on-site medical experts like nutritionists, dietitians and physicians and help young players familiarize themselves with the team's various facilities.
They also seek to educate players on the importance of choosing the right protective equipment.
"Education is essential to help keep our players [as safe as possible]," Sugarman says.
The Evolution of Treatment
In his 22 years in the NFL, Sugarman has seen incredible advancements in injury treatment and prevention that continue to support the treatment of his players.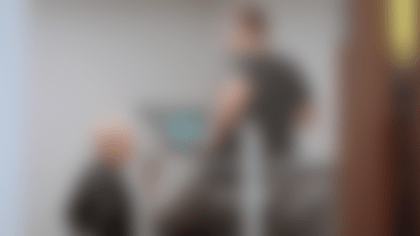 Today, the Vikings' Twin Cities Orthopedic Performance Center includes hydrotherapy, anti-gravity treadmills and even a -196 degree cryo chamber.
"I never thought we would have [such state-of-the-art resources] to care for players," Sugarman says.
"And the things that we use on a daily basis to help our players stay on the field – and return to the field safely – are all based on science," he says.
Synchronizing Care
Athletic trainers are part of the large and integrated team of medical professionals on hand at every NFL stadium to provide care for players on game day.
"On game day, I'm again responsible for the healthcare of our football team," Sugarman says.
"That includes preparing the team and being able to react to any emergencies or injuries that occur," he says.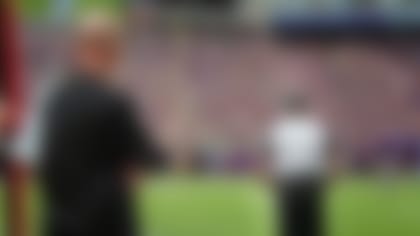 One hour before kickoff, the medical staff from both teams, as well as unaffiliated medical staff in the stadium, come together for a meeting led by the head physician for the home team.
"The medical personnel that attend the meeting are there to make sure that our players stay safe in the event of an emergency," Sugarman says.
These discussions offer an opportunity to review stadium resources on hand such as transport carts and stadium exits, as well as a confirmation of the nearest hospital and ambulance.
"If a player is injured, we want to be able to react as quickly as possible to get the player treated," he says.
Technology to Support the Medical Team on Game Day
During the game, the entire medical team is connected via radio.
"On the radio, we talk about injuries as they occur. We talk about which physician is needed – or if an Unaffiliated Neurotrauma Consultant (UNC) is needed," Sugarman says.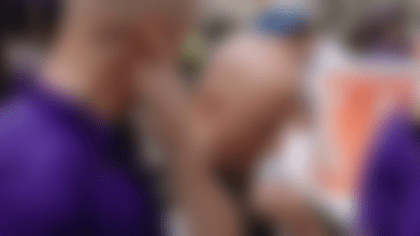 "We also talk about if the ATC Spotter is needed to show us a review on the injury video system," he says.
The Injury Video Review System helps medical staff review the mechanism of an injury to better understand what happened, guide their diagnosis and design the best intended care for a player.
"The Injury Video Review System is my favorite innovation since I've had this job," he says.
"It doesn't change what we've been doing, but it enhances our ability to do our job better."
Pride in Helping Players
Athletic trainers, Sugarman says, are driven by a passion for helping protect players
"The best part of being an athletic trainer is the ability to help others," Sugarman says. "We are giving our players the care that they deserve and we take that responsibility seriously."