A Different World
Chuck Donohue has been a fixture in New Jersey high school football since 1971.
Over the course of 47 years, the veteran high school coach has seen firsthand how heightened awareness of player health and safety and changes to the game itself have had a positive impact on the way football is taught and played.
"It's a different world today than when I started. There's such a great emphasis now on safety," Coach Donohue said. "All kinds of resources are emphasized today and available to coaches to create an environment that is as safe as possible for players."
An Emphasis on Safety
There are a variety of information and training resources available to coaches and parents alike, to provide them with opportunities to learn more about best practices in player health and safety and how those can be incorporated at the youth level.
Educational outreach programs such as USA Football's Heads Up Football help provide youth and high school coaches with important tools designed to empower coaches and other youth football leaders as they implement safety recommendations for their teams and programs.
Heads Up Football, supported by a $45 million grant from the NFL Foundation, is now used by over 10,000 youth and high school programs nationwide after launching in 2013. The program instructs and certifies coaches in safety protocols, including recognizing and responding to injuries, including concussions, and teaches proper fundamentals such as tackling techniques and equipment fitting. Learn more.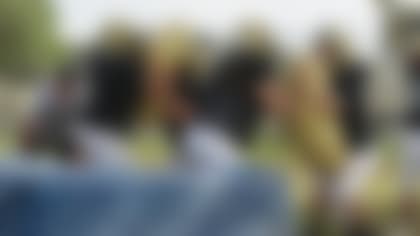 Coach Donohue meets with parents regularly to discuss safety precaution details. All his practices are open to anybody who wants to attend, parents and family included.
"Coaches today have a responsibility to keep an open dialogue with parents," he said. "I think it's extremely important to be direct and honest. Parents have to know that if they have a concern they can speak with you one-on-one," Coach Donohue said.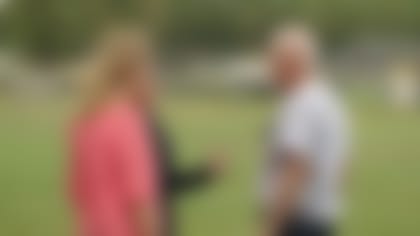 The Athletic Trainer's Role
Alongside coaches and parents, another vital component to player health and safety is the role of the athletic trainer. The bond between athletic trainers and players, Coach Donohue says, is unique.
"The athletic trainer, today, has a responsibility to help coaches and parents make decisions," he said.
As medical professionals, athletic trainers can make a critical difference at the moment an injury happens. They're also essential during treatment and recovery, but perhaps most importantly, research shows athletic trainers actually may help athletes avoid injury in the first place.
According to a study presented in 2012 at the American Academy of Pediatrics (AAP) National Conference and Exhibition, athletic trainers provide significant health benefits including lower injury rates, fewer recurring injuries and improved concussion diagnosis.
"Our athletic trainer has gone out of his way to talk to the kids and get a feeling for each athlete—know a little more about each athlete's nature," Coach Donohue said. "Players can confide in him. They can ask questions and get answers."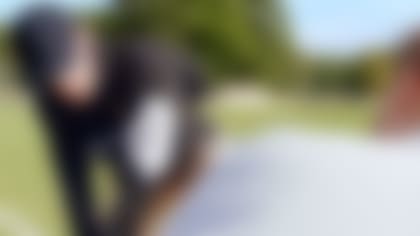 The Future of Football
Almost five decades into his coaching career, Coach Donohue said the tools and training available to coaches and players are "greater than they have ever been."
"This is a united group," he said. "The concern for safety goes through all channels: the NFL, coaches, organizations, health professionals and parents."
"Everybody has a role in helping this great game progress into the future."