KAPOLEI, Hawaii -- Roger Goodell stirred up a hornet's nest in the kicking community when he suggested on NFL Network on Monday that the NFL might consider dumping the extra point.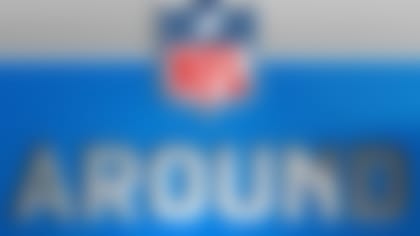 The Around The League team hits all the NFL's hottest topics in its award-winning podcast. Join the conversation. Listen
"For what it's worth, I like the extra point," Tucker said after Thursday's Pro Bowl practice. "I like doing my job and I think it's one of those things in the game that sometimes is taken for granted."
Tucker said a potential elimination would penalize kickers for being good at their craft.
"Sure there is a high success rate," the second-year Baltimore Raven said. "There is also a high success rate at the end of the game when a guy is taking a knee. You got to snap the ball. You fumble the snap that makes it a completely different game."
" ... You look at these quarterbacks throwing for four and five thousand yards a season and they are getting increasingly efficient, but we aren't going to tell the receivers to stop wearing gloves. In my opinion it is the same principle. That is my two cents."
Gostkowski said there are better options then just nixing the kick.
"If they want to move it back, go ahead, but completely eliminating it would be a terrible, terrible thing," he said.
It was clear both players believe change doesn't need to be made for change's sake.
"It's such a good game the way it is, I don't know why we have to go change everything all the time," he said.
Tucker scoffed at Goodell's notion that more excitement needs to be brought to the extra point attempt.
"I think the game is plenty exciting as it is," he said.