His offensive line has been asked to play a different style of football in recent weeks as the team has dipped into variations of the triple option. Griffin has taken a beating on some of these plays, raising concerns about his durability. The team's offensive line has been criticized for some of the rookie's punishment, but left tackle Trent Williams told NFL Network's Michelle Beisner this week that protecting RG3 has its plusses.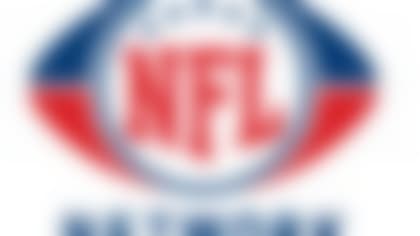 Watch "NFL GameDay Morning" at 9 a.m. ET every Sunday for live coverage of the latest news from NFL Network reporters. **More ...**
"It actually makes our job a lot easier," Williams said. "If he feels pressure, he turns an eight-yard sack into a 25-yard gain. He doesn't run unless he has to, and it's because he's being chased. But it's pretty incredible how he can turn it into big plays when he's scrambling."
RG3 took off on 12 rushes against the Cincinnati Bengals in Week 3 and he was hit another 13 times. The loss of Williams for most of that game didn't help, but he played in last week's win over the Tampa Bay Buccaneers and Griffin benefited. Williams is still experiencing discomfort from a bone bruise to his right knee, but he'll be on the field Sunday against the Atlanta Falcons, which means that Griffin will have a full of complement of big uglies up front to shield him from defenders.
The Redskins aren't reining him in, and why should they? Griffin has quickly become one of the game's most electric performers. He still barrels downfield with courage and Shanahan continues to call his number. Until something changes, expect to see RG3 deliver on his promise as a major threat on the ground.