Garrett later told NFL Media's Desmond Purnell the sudden end to Romo's season had left the quarterback "devastated."
This makes sense. Romo, more than anyone else, knows another chance to redefine his career has slipped away. He's closing in on his 34th birthday, and now with two back surgeries to his ledger in the past eight months, time and opportunity is running out.
On balance, it was another excellent season for Romo, one of the greatest statistical passers of his era. He completed nearly 64 percent of his attempts, throwing for 3,828 yards, 31 touchdown passes and just 10 interceptions. Just seven quarterbacks bested Romo's 96.7 passer rating. Despite some bitter setbacks, Romo had positioned Dallas for a playoff berth entering Week 17.
And yet, Romo's 2013 season will be remembered primarily for two things: 1) The back injury and 2) The killer interceptions in heartbreaking losses to the Denver Broncos and Green Bay Packers.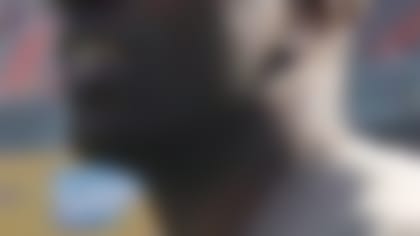 Terrell Owens on NFL Network:
The former NFL wide receiver will appear on "NFL Total Access" on Friday to discuss the Tony Romo situation, as well as other hot-button topics entering the regular season's final week. Be sure to tune into NFL Network at 8 p.m. ET.
What should be remembered above all is what Romo pulled off on Sunday against the Washington Redskins. He led the Cowboys to 10 unanswered points in the fourth quarter, keeping Dallas' season alive with a 24-23 win. That he did this with a herniated disk in his back is hard to fathom. It was the gutsiest performance by any NFL player this season.
That it all was just a setup for bitter disappointment was too fitting. With Tony Romo, the other shoe always seems to drop.