We'd like to imagine a world where Tom Brady and Peyton Manning -- admittedly pals -- have each other on speed dial, talking long into the shadowy night about life and their shared first love: destroying defenses.
It's not quite that mystical, but Brady spoke with NFL.com and NFL Network's Albert Breer this week and lifted the veil on his growing friendship with Manning. In a development that will surprise nobody, their one-on-ones apparently tilt heavy toward game strategy.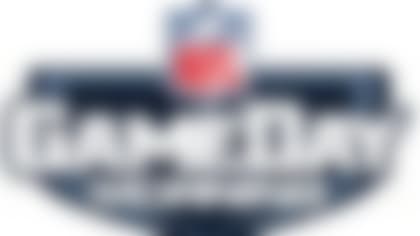 Watch "NFL GameDay Morning" at 9 a.m. ET every Sunday for live coverage of the latest news from NFL Network reporters. **More ...**
"Everyone's an individual, different as a player," Brady said. "But we've had conversations about offensive football. We do a certain amount of things in our offense, and they do something different in theirs.
"What I'd say is he's got great technique and fundamentals, and he never snaps the ball into a bad defense. That's how we play, too. We won't snap the ball without having a real high percentage of success there. But I don't (think) that, fundamentally, I've taken anything. We're different players."
Brady's conversation with Breer was filled with gems, and NFL Network and NFL.com will unload the goods on Sunday morning. Don't miss it.