It's tough to poke holes in what the Atlanta Falcons have done out of the gate. They're 4-0 and quarterback Matt Ryan is enjoying an MVP-level season in offensive coordinator Dirk Koetter's unhinged, no-huddle attack.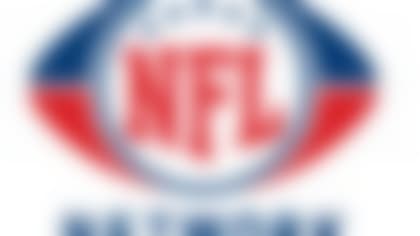 Watch "NFL GameDay Morning" at 9 a.m. ET every Sunday for live coverage of the latest news from NFL Network reporters. **More ...**
The Falcons are pumping out 31 points per game, third best in the NFL, but that's better than anything Todd McClure has seen during his tenure in Atlanta. The grizzled Falcons center -- who's started 183 games for the team dating back to 2000 -- told NFL Network's Michelle Beisner this is the best offense he's ever played on.
McClure also talked about a changed mindset in Atlanta, where the Falcons want to shed their image under coach Mike Smith as a regular season heavyweight that fizzles out when the clock strikes January.
"In terms of chemistry, this team by far is the best locker room since I've been a Falcon," McClure said ahead of Sunday's game against the Washington Redskins. "We have guys that are hungry. We have a lot of guys that don't have rings -- there's something very special about this group."
The Falcons have been tough on the eyes in recent years. A whole lot of running back Michael Turner up the middle on a team that couldn't develop offensive rhythm when it mattered most. They've marched the ball at will during Koetter's first season as offensive coordinator, leaving the Falcons as the class of the NFC South. Judging by what McClure has to say, simply winning another division title won't cut it this time around.