Cosell: Untapped potential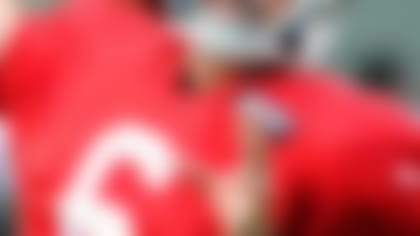 "I don't know what you're talking about," running back Joe McKnight said, according to the New York Daily News. "Wildcat? I don't know nothing about the Wildcat."
"You have to talk to Coach Sparano," Mark Sanchez said. "There's a lot going on. It's some pretty intense stuff."
It's hardly a surprise that the Jets are going to use the Wildcat formation. SI.com's Peter King wrote Monday that he thinks Tim Tebow's running ability will be used as a significant part of the offense.
"Coach Sparano is someone that's extremely creative, extremely passionate ... he's going to do whatever it takes to win. It's not the same old, same old with him. He's continually talking about new things (and) looking at new things."
Just don't ask the Jets to talk at length about it. Sanchez said the team he would electroshock No. 3 quarterback Greg McElroy if he started gabbing about the plans.
"We got a couple clips on him, attached to a car battery," Sanchez joked.
"We'll see how excited he is when he gets smacked by a safety," Ryan said.