The Seattle Seahawks like to keep things pretty loose in training camp under coach Pete Carroll. The 60-year-old bundle of energy always is buzzing around the practice field, cracking jokes with his players and coaches while a D.J. spins tunes during practices.
Instant Debate: T.O., Chad or Randy?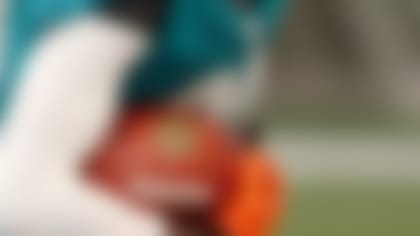 Terrell Owens, Chad 
Johnson and Randy Moss are all looking to regain former glory. Who will have the biggest impact? **More ...**
Even team meetings aren't off limits from Carroll's attempts at levity, with special guests like Will Ferrell and "Dirty" Rob Riggle making special appearances over the last few seasons.
Team meetings also are where new players are "punk'd" by Carroll and their new teammates, and the current Seahawks players thought of extending the ritual to newly signed wide receiver Terrell Owens. Instead, T.O. and Carroll had a little something up their sleeve.
"Our whole team just got punked soo bad by TO & coach Carroll. Wow that was the most akward moment ever and was so glad it was a joke! #punk," long-snapper Clint Greshamtweeted Wednesday.
There's absolutely nothing wrong with having a little fun, and Carroll appears to be pushing the right buttons with his players. Perhaps Carroll & Co. should have multi-tasked and reviewed the collective bargaining agreement while channeling their inner Ashton Kutcher. The team put Owens in pads before he was allowed to practice in pads, and a second violation of the CBA this offseason could result in discipline from the NFL.