By Jeffri Chadiha | Published Feb. 4, 2016
Illustration by Issiah Davis, Albert Lee and Robin Zibelli
CHARLOTTE, N.C., and SAN JOSE -- Thomas Davis felt his body trembling as trainers examined his right arm midway through the Carolina Panthers' NFC Championship Game with the Arizona Cardinals. Davis prayed that it wasn't as bad as it seemed, but he knew something had gone dreadfully wrong. As it turned out, a bone in his right forearm snapped the second he slammed into Cardinals tight end Darren Fells midway through the second quarter. It was an injury that literally splintered Davis' arm and potentially shattered his hopes of playing in his first Super Bowl.
It was fitting that middle linebacker Luke Kuechly was one of the first players to reach Davis as the pain coursed through the 32-year-old vet's damaged limb. After all, these two embodied the very brotherhood that Panthers head coach Ron Rivera had preached all season. Davis had been next to Kuechly earlier this season, when the star linebacker was stretched across the field after sustaining a concussion. Now it was Kuechly's time to return the favor, and Davis left him with two words before leaving the field: "Just finish."
The Panthers didn't disappoint Davis -- their 49-15 victory put them in position to face the Denver Broncos in Super Bowl 50 -- because they know full well what he means to that team. As much as Cam Newton has dominated the headlines this week, the heartbeat of the Panthers actually can be found in the middle of their vaunted defense. It's there where you'll find not one but two unassuming stars who form the best linebacker combination in the league. Simply put, Carolina wouldn't be here without Kuechly and Davis.
In many ways, they are the perfect players for Rivera, who coached two great linebackers as the Chicago Bears' defensive coordinator from 2004 through '06 (Brian Urlacher and Lance Briggs) and also played with a tenacious linebacker corps as a member of the 1985 Chicago Bears. 
"I've always shied away from comparing guys from different eras, but the similarities are there," Rivera said. "There are guys that are aggressive, that play fast and play physical. Back in the day, [former Bears linebackers] Mike Singletary, Wilber Marshall and Otis Wilson played fast and physical. I like our guys, too."
Broncos head coach Gary Kubiak added: "They're as good as there is in this league. Those guys play stack. They play on the ball. They play in the A-gap. Thomas is a big edge rusher for them. ... Kuechly is as good as I've seen, watching him run the show and the things that they do. It's a big task for our [running] backs."
Kuechly and Davis are so tight today that Kuechly was one of the first people to know Davis planned on playing in this Super Bowl. They stood on the Carolina sideline in the final minutes of that win over Arizona, soaking in the celebration already growing inside Bank of America Stadium. Davis had undergone X-rays during the game -- "The doctor said, 'You still have a chance,' so that's all I needed to hear," Davis said -- but his optimism kept brewing as the game neared its conclusion. Even though his right arm was immobilized in a sling, he couldn't stop smiling. Davis was just as gleeful when the Panthers went through a light practice on Monday morning. 
"He was definitely Thomas out there," Kuechly said. "I was joking with him today that he looked fast. He said his legs are fresh, and that's the best thing about it -- that he's going to be fresh out there at the game. It looked like he was moving around fine. I don't know if he really hit anyone with that arm, but he looked good, like he was flying around and confident."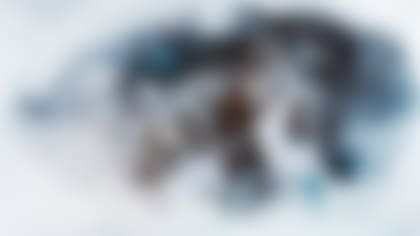 It's hard to imagine the Broncos winning if Davis and Kuechly are at their best on Sunday. Kuechly is a one-man wrecking crew, a player who has led the NFL in tackles in two of his four seasons and won league Defensive Player of the Year honors in 2013. Davis just made his first Pro Bowl after 11 years in a league where he's proven to be a disruptive blitzer, a consistent open-field tackler and an adept pass defender. That duo is a big reason why Carolina ranked sixth in the league in both total yards (322.9 per game) and points allowed (19.2).
What's even more impressive -- and essential to the Panthers' locker room -- is the way these two carry themselves off the field. Carolina defensive coordinator Sean McDermott describes Kuechly as a guy "who always puts others before himself." As proof, Kuechly had just scored on a 22-yard interception return in that NFC title game when he watched a fan fall out of the stands. Instead of continuing the celebration with his teammates, he instinctively ran over to check on the man's health.
Davis, the 2014 Walter Payton NFL Man of the Year, has a similar outlook on life and a heart just as big. The broken arm that he is attempting to play with seems manageable when compared to the three ACL tears he's overcome, all of which occurred in consecutive seasons.
"It just really shows me how amazing God is and how much work he's done in my life," Davis said. "When have you ever heard of a guy getting an opportunity to continue to play after tearing his knee up three years in a row? They said, 'I know you're on your third ACL in the third year, but we're going to still give you a chance to come back if you're willing to put yourself through it.' It doesn't happen in this league."
Davis and Kuechly represent everything Rivera has wanted from his linebackers from the day the coach first arrived in Carolina in 2011. Davis was already an established veteran by that point -- having entered the league in 2005 -- while Kuechly would be the team's first-round pick in 2012. In those days, the Panthers couldn't foresee how dynamic this duo would become. They only knew they had two special talents in the mix, the kind of players who could be ideal building blocks for a coach who wanted his linebackers to set the tone.
What makes this defense so special is that it's not about one man. When we go out and play the game, it's all about playing for each other. And we are truly unselfish in our approach. Thomas Davis
Rivera had made his name as a defensive coach while working with franchises like San Diego, Philadelphia and Chicago. But it was during his career as a linebacker with the Bears (1984 through 1992) that he learned everything about molding a ferocious defense. The 1985 Bears are revered as one of the most tenacious teams ever, largely because of a defense coordinated by Buddy Ryan and led by Singletary, a Hall of Fame middle linebacker. Rivera wanted a similar business model once he joined Carolina.
"I know he takes pride in it," Panthers linebackers coach Al Holcomb said. "We joke about it all the time -- that I have the hardest job in the building. He played linebacker. He's coached linebackers, obviously. So he always has an eye out in terms of what we're doing. But he's also done a great job of just letting me coach those guys."
Rivera said: "I played for Buddy Ryan, so I understand the importance of [aggressive play]. And something I really did take from [former Eagles defensive coordinator] Jim Johnson and [former Bears head coach] Lovie Smith was attacking the football, the defense, trying to create takeaways. We led the league this year in takeaways [with 39], so those are all elements that I draw from when I played for the Bears, coached for the Bears [and] now."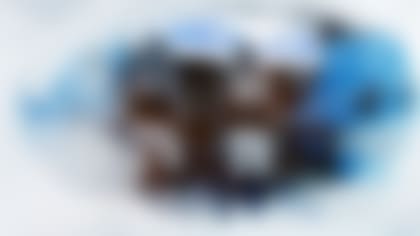 It actually was Rivera's connection to the '85 Bears that first convinced him about Kuechly's potential. Rivera's old travel roommate in Chicago, Jim Morrissey, had a son (Michael) who played with Kuechly at Boston College. When Morrissey's son gave Kuechly a strong endorsement, Rivera was excited. The coach was even giddier when he watched Kuechly run a 4.58-second 40-yard dash at the NFL Scouting Combine after clocking in at 4.7 seconds in his first attempt.
Still, everything didn't fall into place so easily. When the Panthers selected Kuechly ninth overall in the 2012 NFL Draft, Rivera figured he was a better fit as an outside linebacker. Carolina already had a Pro Bowl middle linebacker in Jon Beason, so Rivera didn't see a need to change. Davis also was coming off his third ACL operation that season, and it appeared that Kuechly was going to be his successor.
"The odd man out, at that time, was me," Davis said.
But that's when fate took over. Knee and shoulder issues sent Beason to injured reserve in October, and Kuechly moved into his spot, where he led the league with 164 tackles and won Defensive Rookie of the Year honors. Davis consequently earned his job back and recorded 105 tackles, an interception and two forced fumbles in only 12 starts that season.
"Luke came into a tough situation when he first got here because we already had a room full of veteran linebackers," McDermott said. "We had Thomas, Beason and [James Anderson]. But Luke won them over with how he carried himself. He and Thomas formed a great bond, and now you see them playing off each other."
That chemistry had plenty to do with their similarities. Both players entered college as safeties -- Davis actually was drafted into the NFL at that position. They also have a similar drive and work ethic that Rivera, whose father was a commissioned officer in the Army, could appreciate. Rivera built his career off discipline, smarts and toughness. Davis and Kuechly have operated in exactly the same manner.
Kuechly is renowned for his relentless film study, while Davis is just as big a student of the game.
"There is always banter back and forth in our meeting room, but especially between those two," Holcomb said. "Luke sets the standard in terms of production, and they really drive each other. They go out every week, trying to see who can be first to the ball, because they want to see who can have the most production coming out of a football game."
Kuechly said: "You can be one guy off the field, but when you get on the field, the competitive aspect takes over. It doesn't matter who it is. Everyone wants to compete. Everyone wants to win. And you have to do your best. Because if you let up for one second, bad things will happen to you."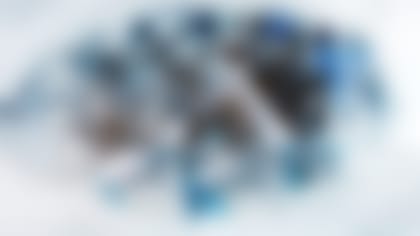 Veteran Panthers cornerback Charles Tillman witnessed Kuechly's greatness as soon as he joined the Panthers as an unrestricted free agent before this season. It seemed like Kuechly produced at least one moment in every game when he operated as if he was one step ahead of the offense. In a Week 17 win over Tampa Bay, Kuechly sensed something different about the Bucs' offensive formation and started yelling, "Screen!" The next thing Tillman knew, the actual screen play was blown up, and the Panthers were on their way to another victory in a season where they are now 17-1.
Kuechly and Davis -- along with Pro Bowl cornerback Josh Norman and Pro Bowl defensive tackle Kawann Short -- have helped create that success by fostering a selfless culture.
"What makes this defense so special is that it's not about one man," Davis said. "When we go out and play the game, it's all about playing for each other. And we are truly unselfish in our approach. We just approach the game plan week-in and week-out like we're going to dominate."
It doesn't matter who it is. Everyone wants to compete. Everyone wants to win. And you have to do your best. Because if you let up for one second, bad things will happen to you. Luke Kuechly
That's the same approach Rivera remembers about the 1985 Bears and the 2006 squad led by Urlacher and Briggs. Those defenses weren't great solely because they had more talent than anybody else. They were stellar because their biggest stars -- the players entrenched in the middle of the unit -- understood the value of humility and hard work in creating a winning culture. Kuechly and Davis don't bask in their success. They see it as the culmination of the work everybody else does, as well.
Davis actually had become so accustomed to not being recognized for his talents that he stopped caring about his Pro Bowl slights years ago. He knew it was tough to win acclaim as a 4-3 outside linebacker in a league where 3-4 pass rushers generate more sizzle. So Davis decided to only focus on what helped his team win games. As he said, "At the end of the day, that became enough for me."
Davis did concede that he was honored to finally receive that long-awaited nomination, but it only means more in a season where Carolina has lost only once. He went through surgery the Monday after the NFC title game -- doctors inserted a narrow plate in his forearm -- then dedicated himself to Super Bowl preparation. As Davis knew all too well, this was the standard set by Rivera and Kuechly. The Panthers will do whatever it takes to get the job done.
That mindset starts with a couple of linebackers who have been everything their head coach could've ever imagined. As rookie linebacker Shaq Thompson said, "If people haven't seen these guys play, they better watch them. They're our leaders for a reason."
Kuechly summed it up: "We just take a lot of pride in what we do. That's going out there and being the best defense we can be and being the best linebackers we can be. Al Holcomb, our linebackers coach, preaches that every week ... It's not a chip-on-your-shoulder mentality. It's more about being the best you can be."