James Harrison has made a career of proving people wrong. From undrafted afterthought to Defensive Player of the Year, the Steelers castoff is now silencing his skeptics as a Patriot
By Judy Battista | Published Jan. 31, 2018
MINNEAPOLIS -- Some of his new teammates were wearing "Deebo" T-shirts in their Foxborough locker room last week, and that was as good a calling card as any for James Harrison.
"Deebo," after all, was one of the nicknames bestowed on him during his previous life in Pittsburgh. It's a nod to the freakishly large character in the "Friday" movie series who takes other peoples' belongings by force, which sums up Harrison nicely. Harrison's sudden move from the Steelers to the Patriots has proven just as unsettling to some as the face that glares out from Harrison's own line of T-shirts.
In Pittsburgh, some fans burned Harrison's jersey, so astonished were they that, after he was released late in his 14th season with the Steelers, Harrison opted to sign with their perennial AFC foil, which also happened to be, he said, the only team that called him. On the day Harrison visited New England, he posted on social media a selfie he took with Tom Brady, just two middle-aged guys trying to win another Super Bowl. When Harrison exploded off the edge and teamed with Kyle Van Noy to force a fumble from Blake Bortles on the Jaguars' final drive of the AFC Championship Game, Bill Belichick had the kind of squeeze-something-from-the-discarded-vet moment everybody anticipated when he signed Harrison.
"You always want to prove people wrong, you don't want to make them right, especially when they're telling you something you can't do," Harrison said.
Who, exactly, does he want to prove wrong?
"Anybody that doubts any of my abilities."
As fortuitous as it has turned out for him, this is not the outcome Harrison imagined when he returned to the Steelers for the 2017 season. But don't mistake Harrison's sentiments about his recent performance for bitterness toward the Steelers. His chip-on-the-shoulder attitude has been a hallmark of his career. It prompted a former teammate, James Farrior, to once describe Harrison as playing angry.
There has never been much romanticism about Harrison's approach to football. His is a career defined by grinding work, a fury to overcome perceived shortcomings and a transactional view of the sport. Early on, he preferred to watch cartoons to football in his down time, to escape the intensity of the game.
It has been that way since he was a child playing football in pee-wees. The coaches told his father James didn't play hard, prompting his dad to threaten to pull him off the team if he was not going to go 100 miles per hour. It was not the last time Harrison would struggle with coaches -- in high school, he once challenged a coach to a fight -- and it was not the last time slights and doubts fueled him. One early coach even said Harrison will do anything for kids, but he doesn't care much for adults.
Harrison walked on at Kent State and went undrafted when he was done in 2002, thought to lack the height to play linebacker and the heft to play on the line. When the Steelers finally signed him, they gave him a bonus of $2,000. He went back and forth from the practice squad for two years and had so much trouble learning Pittsburgh's defense that he would sometimes stop in the middle of a play in practice and demand to be removed from the field. There was a stint in NFL Europe (when he was briefly with the Ravens), and a period after the Ravens released him when he decided that his next opportunity, wherever it came, would be his last -- if he couldn't stick that time, he would get a regular job.
It's not a family. We may SAY we're family. But when it comes down to it, if you can't do what this company wants you to do anymore, they'll get RID of you, so it's a business. James Harrison
Then Clark Haggans got hurt, and the Steelers signed Harrison again. He figured he could at least put some plays on tape for another team to see. But by then he had learned the Steelers' defense with the help of two wristbands -- base defenses on one, Dick LeBeau's blitzes on the other -- and he stuck. In 2007, he finally became a full-time starter -- and, for a time, one of the most dominating, intimidating defensive players in the game.
Still, after years as a star, that hard edge has not left Harrison. In 2010, he unintentionally became the face of the league's crackdown on hits to the head after a collision with Cleveland receiver Mohamed Massaquoi. He was so furious about the $75,000 fine and the signal from the league that he was doing things wrong that his first instinct was to quit. Farrior later said he tried to persuade Harrison to come over to his house before he did anything drastic.
Even with two Super Bowl rings -- one of which was bolstered by an all-time highlight interception return -- Harrison continues to ruminate on all the high draft picks who were given more opportunities and smoother paths than him. In a conversation last summer, a few weeks before training camps opened ahead of the 2017 season, Harrison sounded remarkably like he does now, focused on proving that his doubters have misjudged him, just as they did early in his career. The circumstances have changed dramatically since then, but the mindset has not.
"I don't have time to reflect," Harrison said then. "I'm still in that moment, still trying to do things. Each year I come out, I go to training camp, I'm trying to make the team, that's the challenge I go in there with. A number of guys have come and gone, guys drafted that played same position I played, I'm still around. I'm still going to go out there and fight like I'm a first-year rookie. Each year you're playing this game, you've got to prove something. I'm 39. Each year, there's doubts. More years, the more doubts they have. Younger players are coming to take your job. Someone younger, faster, stronger to replace you. Each year I come in, I want to hear everybody say he's so old, he can't do that. That motivates me. I want you to draft someone to get me out of there.
"My motivation is what you think I can't do," Harrison said. "Not what I've done."
It is apparent that the Steelers decided this season they had the younger players to finally take Harrison's job. In the offseason, Harrison maintains a maniacal workout regimen -- the various lifts and runs documented in painful detail online -- to prepare himself for the rigors of the coming campaign. He spends thousands of dollars on treatments to help him manage pain and buy longevity. His philosophy is to work so hard in the offseason months that the regular season seems easy by comparison. At his age, of course, he is not getting faster, but he believes his strength gets better each year.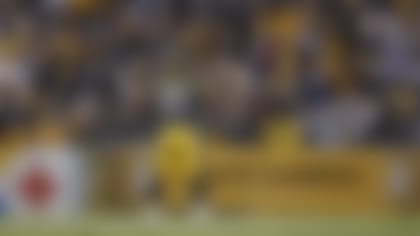 In 2016, the Steelers mostly saved Harrison for later in the season, and he contributed five sacks, an interception and two forced fumbles. But nobody would put himself through those rigors for just 40 snaps in a season, which is what Pittsburgh gave him in 2017. Even in training camp, the Steelers' intent to go with younger linebackers T.J. Watt and Bud Dupree was clear. Former Steelers teammate Joey Porter, now the outside linebackers coach in Pittsburgh, called Harrison a "safety net."
Publicly, Porter said Harrison understood. The Steelers were keeping Harrison in case there was an injury, but when figuring out game-day rosters, Harrison, who did not play special teams, was expendable.
Ray Lewis, the former Ravens linebacker who became close to Harrison after hanging out at the many Pro Bowls they both made, shakes his head at the Steelers' decision.
"What he does better than anyone is collapse the pocket," Lewis said. "The same thing New England is doing is the same thing he would have been doing in Pittsburgh. You want guys who run faster, but James Harrison knows how to get to the quarterback. He uses power -- his best move. I watched him ruin damn games. I'd tell the coaches, 'Chip James Harrison.' "
Harrison's presence with the Patriots at the Super Bowl feels even more noteworthy when recalling the reaction his Pittsburgh departure unleashed from his former teammates. Rarely do players fault their colleagues for signing with another team, no matter which one, if it means a chance to continue a career. Harrison had been a dominant force in Pittsburgh's locker room for so long and had contributed so greatly to the team's past success -- his 100-yard interception return for a touchdown in Super Bowl XLIII helped deliver a Lombardi Trophy, he was the Defensive Player of the Year in 2008 and he is the all-time sacks leader for a franchise known as "Blitzburgh" -- that his demise as a Steeler was a curiosity about which his former colleagues could not resist comment.
Teammates, apparently irritated that the late-season release was making Harrison seem like a sympathetic figure who had been mistreated by the Steelers, essentially accused Harrison of forcing his release by being a terrible teammate. Dupree said in a radio interview that Harrison would leave the stadium as soon as he found out he was inactive, and he didn't practice or attend meetings. Harrison admitted he asked for his release multiple times during the season. He was, as one person familiar with the team's thinking put it, "Not really helping too much around the building."
Harrison posted a response on Instagram shortly after joining the Patriots in which he said he had not signed a contract with the Steelers to "sit on the bench and collect a check and a participation trophy."
Then, he added: "Maybe I didn't handle my frustration the best that I could've. If you haven't learned anything about me over the last 16 years, I'm a competitor to the core."
Many years ago, Harrison's high school coach, the late Mo Tipton, said in an interview with The New York Times: "James is not going to do what you want him to. James is going to do what he wants to."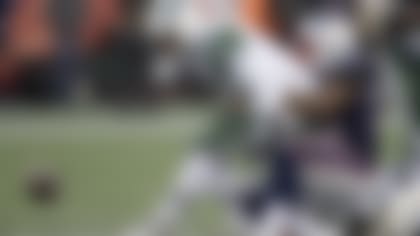 For the past few weeks in New England, the desires of the team and player have dovetailed. He signed in time to play in the regular-season finale against the Jets -- logging five total tackles, two sacks and a forced fumble -- and he has played in both playoff games. He has already been on the field for 86 snaps for the Patriots. Trey Flowers, the Patriots' third-year defensive lineman, marveled at how Harrison takes care of his body. And Belichick, in what might have been a swipe at the Steelers, praised Harrison's work ethic.
"James has been great, really professional, works hard," Belichick said. "There are a lot of things that we do that are different from what he's done in the past, but he's adjusted very quickly. I give him a lot of credit for that and [he] has tried to learn and do everything that we've asked him to do to the very best of his ability. You can't ask for any more than that. When you're in a system for as long as he's been, there are a lot of things that are habits that get ingrained, which they should be. Some of those things carry over. Some of them kind of don't. He's done a great job of trying to separate them and do what we've asked him to do. He's given us a really solid level of play, but every play, he's into it, whether he's in the game, in practice, on the field, or on the sideline, getting the call, mentally processing the play, meetings, film, walkthroughs, all of those things. This guy is a professional."
Harrison has resisted detailing the differences between the Steelers and Patriots -- "different uniform," he sums up -- but Harrison said the Patriots have given him exactly what they said they would: playing time, and the chance to win his third Super Bowl. He says he feels alright with New England's system: "Good enough, but 'comfortable' would be an overstatement."
Harrison thinks he could play a couple more years, but he has no illusions about a secure future in New England or anywhere else. He never has. Harrison's public perma-scowl is firmly in place, and he is still trying to win a job.
"I don't have ill will toward the Steelers," he said during a quiet moment in the Patriots' locker room last week. "They made a business decision. I made a business decision. Players, they feel a certain way, they can feel how they want to feel. But at the end of the day, it's a business. That's the thing people don't understand. It's not a family. We may say we're family. But when it comes down to it, if you can't do what this company wants you to do anymore, they'll get rid of you, so it's a business. I understand that. I've been cut eight, nine, 10 times -- it's nothing new to me."
_____________________________________________________________________
Editors: Ali Bhanpuri, Tom Blair, Brooke Cersosimo, Gennaro Filice | Illustration: John Trail