 Chudzinski released a statement Monday on his dismissal.
"I was shocked and disappointed to hear the news that I was fired," the statement began. "I am a Cleveland Brown to the core, and always will be. It was an honor to lead our players and coaches, and I appreciate their dedication and sacrifice.
"I was more excited than ever for this team, as I know we were building a great foundation for future success. While clearly I would have liked to see the long-term vision through to the end, I am very grateful to Jimmy Haslam and the Haslam family for letting me live my dream."
This is not a block-and-tackle statement by a fired coach. Chudzinski obviously was caught off guard by the decision, as were the Browns players who publicly expressed their displeasure with the direction of the franchise.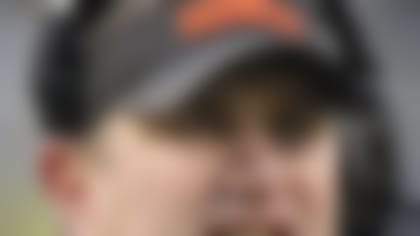 Patriots offensive coordinator Josh McDaniels has been linked to the vacancy, though NFL Media Insider Ian Rapoport reported Monday that McDaniels wouldn't necessarily accept the role in Cleveland, if offered.
McDaniels is looking for a perfect fit after a less-than-ideal maiden head-coaching tenure with the Denver Broncos. While the Browns could offer him another opportunity in the big chair, how could McDaniels look at Chudzinski's sudden demise and not see flapping red flags?