Rex Ryan is out of the Super Bowl prediction business. Based on the personnel concerns on display during an 0-4 preseason for the New York Jets, that's probably for the best.
Schein: Why Rex will get a ring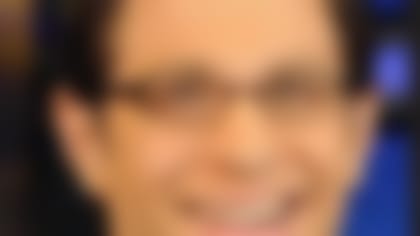 "I really like this team," Ryan said, via The Star-Ledger. "I really like this team. I don't know if we're strong in this one area or that one area or special teams, whatever it is, but overall in my opinion, this has the chance to be the best team I've had since I've been the coach here.
"And I say that because I think we understand complementary football. Sometimes, your offense is going to be rolling. Sometimes, you're going to have to ask your defense to stand on their head," Ryan added. "Our coaching staff, everybody understands it's not about winning, it's not about stats, it's about trying to find a way to win, and I think our team understands that."
The translation here is pretty clear. Ryan knows the Jets won't be dynamic on offense this season -- one touchdown in four preseason games hints strongly at that. Ryan doesn't expect to win 34-27. This is a 13-10 type of team.
During Herm Edwards' tenure, the Jets took pride in winning ugly, hanging a poster of Shrek in their meeting room as a nod to their decidedly unsexy style of play. A decade later, it appears Ryan is calling for Shrek to return.
It remains to be seen if that's a workable strategy in a vastly different NFL landscape.