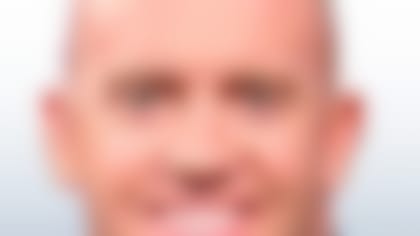 Heath Evans explains why Tim Tebow is the only New York Jets quarterback who can lead Gang Green to the playoffs. **More ...**
"Well I just think we're a better football team than people give us credit for," Ryan said Thursday, via the New York Daily News. "I also think our organization is a lot better than people give us credit for. The circus thing is kind of a little old for me. But that's the way it is."
Woody Johnson, the man who bankrolls the Jets, said his team is "deadly serious" about its approach.
"(We're) trying to win games and trying to represent our fans as they expect us to represent them," the owner said. "We learned this in third grade: sticks and stones and all this stuff about calling people names, that's what that is ... I'm not in this to create a circus environment."
"I'm very confident in Rex Ryan," said Johnson. "You just have to look at the body of work. It's unparalled in our history ... in what he's accomplished."
Johnson conveniently leaves out that the bar is set pretty low in terms of historical success (The Beatles were still making records when the Jets last appeared in a Super Bowl). Ryan's back-to-back trips to the AFC title game earned him plenty of rope. Barring calamity in the Meadowlands this season, he'll be safe.