"The Redskins have told others they expect to re-sign Davis," John Keim of the Washington Examiner writes.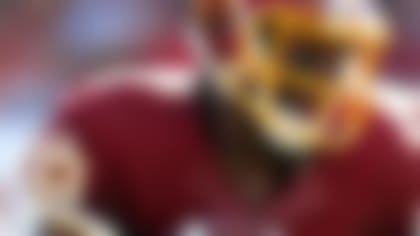 With the offseason under way, Around The League examines what's next for all 32 teams. Khalil Garriott tackles the 'Skins. More ...
Keim didn't intend for this information to be headline news, but it's telling. The Redskins are operating with the hope and expectation that they will be able to bring Davis back. In the meantime, they might have tried to depress Davis' value by questioning his ability to come back 100 percent from a torn Achilles tendon.
Keim writes that the Redskins are "likely" to be paying Davis in 2013. They have Logan Paulsen on the roster, but Davis has a much higher ceiling as a game-breaker if he's healthy. Perhaps Davis won't be back at full strength early this year, but he's a nice long-term, low-cost gamble. That's especially true if other tight ends on the market like Dustin Keller and Jared Cook get signed first.