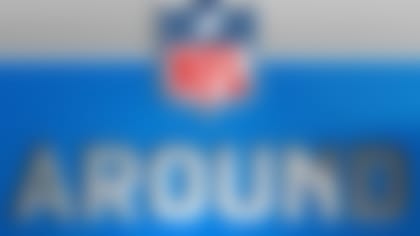 The Around The League team hits all the NFL's hottest topics in its award-winning podcast. Join the conversation. Listen
The 35-year-old fully expects to be ready for training camp in late July.
"I'm a fan of (Nicks). We can combine all the winning he's done and we've done and come out with a nice mixture," Wayne said. "He's a big target, great skills, big hands ... I really don't think there are a lot of guys that can cover him."
The Colts continue to grow stronger while the rest of the AFC South clubs struggle to find an identity amid quarterback questions and/or new coaching staffs.
In the latest edition of the "Around The League Podcast," the guys begin the offseason Roster Reset series with the AFC West and dive into the ATL mailbag.