The NFL's replacement officials mostly stayed out of the way during their first full Sunday on the job. As the games winded down late in the evening, we thought about how pleased the league must be.
After they met for several minutes, the officials determined the Seahawks weren't charged with a timeout after the previous stoppage because it came after there was an injury and an incomplete pass. That was an incorrect interpretation of the rules. The Seahawks should have never been given the apparent extra timeout.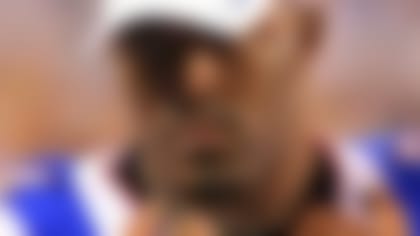 Not everyone was a fan of the replacement officials in Week 1. Bills defensive end Mario Williams complained of unfair treatment. More ...
"I'll ask for clarification from the league on that rule, but I thought that in the rulebook, it says in the last two minutes of a half that if a player is injured and you have a timeout, they take that timeout," Cardinals coach Ken Whisenhunt said. "And that's what I thought."
"It was my error," he said. "We gave them (Seattle) the additional timeout because of the incomplete pass stopping the clock before the injury occurred. When in effect, the clock has no bearing on the play at all, whether it's stopped or running, we should not have given them the additional timeout."
"They said, 'OK, you've got a timeout left,' and that was why the back judge came running in ... to ensure we had a timeout," Carroll said. "So I knew we had a timeout, but then they talked about it so much. I didn't know what was going on in that discussion. It was really clear cut what happened."
The most troubling part here is that Hermansen appeared to consult the league supervisor upstairs before making the mistake. That official is the additional layer of protection the NFL added for the replacement refs, as if every game was a playoff game. But it didn't help in this case.
The Cardinalswon in the end, which will keep the uproar about this to a relative minimum. But if Braylon Edwards hadn't let a potential touchdown pass go through his fingers, that extra timeout could have been the difference in the game.