The NFL Annual Meeting is over, and the most controversial rule proposal on the agenda passed by a "wide margin," according to NFL.com's Ian Rapoport.
It is now illegal for offensive or defensive players to lower the crown of their helmet outside the tackle box. The measure passed by a 31-1 margin, with the Cincinnati Bengals voting against it. The "Tuck Rule" is also kaput, and illegally challenged plays (The Jim Schwartz Rule) will now be reviewed, but those were fully expected. It's the "crown of helmet" rule that stirred a lot of debate this week.
"While I applaud the league with most of what's going on with the safety concerns ... I look at this rule and say at some point we are crossing the line," NFL Network's Mike Mayock said on Wednesday. "To me, a running back has got to be able to drop his pad level. When a running back drops his pad level, his helmet goes with him. ...
"I think it's part of the game. I don't think you can legislate all contact and forcible head hits out of this game. As players and former players, we accept that. I'm not a fan of this rule. And while we all love safety, at some point football has got to be football."
Instant Debate: Crown-of-helmet ban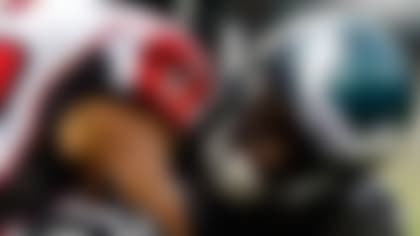 The NFL passed a rule that bans ball carriers from initiating contact with the crown of the helmet. Is this a positive change? **More ...**
There is such a fine line between using the helmet as a weapon and, well, ducking to lower pad level. Mayock suggested it's the defender's responsibility to get below a running back's helmet in order to tackle him.
"You run with your chin up, you run with your eyes up, your are going to get hurt," NFL Network's Marshall Faulk said Wednesday.
Reports suggested Tuesday that the topic was fiercely debated among teams that had concerns officials would not be able to handle this added responsibility. Ultimately, the owners might have won out over coaching concerns. The league is going to err on the side of being too safe, which is hard to argue with.
We just suspect we'll be arguing plenty about the application of this rule come September.