This season's penultimate "Monday Night Football" matchup is loaded with playoff implications.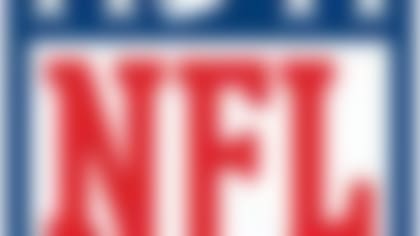 How would your team's prospects look if the season ended today? See where each team stands in the playoff picture midway through the season. More ...
The winner of tonight's game between the Detroit Lions (7-6) and Baltimore Ravens (7-6) sits in the driver's seat for a postseason berth. The loser -- tumbling to .500 -- edges dangerously close to the void.
A Lions victory would hand Detroit control of the NFC North with two games to go. A Baltimore win keeps the Ravens in the lead for the conference's sixth playoff spot with a legitimate shot at the AFC North title.
The Ravens have struggled as the visiting team this season, a trend that begins with Joe Flacco. Baltimore's quarterback has tossed just eight touchdown passes to 11 picks on the road, and Flacco's 17 interceptions are five more than he's thrown in any other year. We thought he played his best game of the season in a Thanksgiving win over the Steelers, but a lack of weapons has strangled Baltimore's passing game from the start.
Still, the Ravens are 4-1 over their last five outings because Baltimore's offense has done just enough to compliment a defense that's every bit as effective as it was in 2012. The Ravens have allowed touchdowns on a league-low 39.4 percent of red-zone drives. Meanwhile, just two teams in the NFL do a better job stopping opponents on third-down.
Obvious subplot: Calvin Johnson's work against rookie safety Matt Elam, who dumbly called the Lions star wide receiver "pretty old" this week. Johnson -- second in the league with 1,348 yards receiving -- has piled up no less than 1,011 of those yards over his last seven games. Elam will have his hands full.
The Lions have done an excellent job protecting Matthew Stafford with a league-low 15 sacks allowed. Stafford's arm is a genuine cannon, and his athletic gifts are unquestioned, but his 58.3 completion percentage ranks 31st in the NFL. Stafford's 1-22 mark against teams finishing the year with winning records is -- in my opinion -- more the product of a Lions team prone to mind-numbing gaffes. Detroit's 14 lost fumbles are the second most in the NFL, and Stafford hasn't been helped by a league-worst 38 dropped passes.
Lions running back Reggie Bush is questionable with a calf injury, but we expect him to play. Detroit is 5-0 when Bush has 90-plus rushing yards and just 1-5 when he falls below that mark. Bush also has the fourth-most scrimmage yards per game in the NFL this season and -- when he's clicking -- the Lions can score in bunches with the best of them.
Ziggy Ansah's seven sacks lead the Lions and all rookie defenders. He's been a productive compliment alongside Ndamukong Suh and Nick Fairley, but the Lions have been underwhelming rushing the passer with just 27 sacks on the year (tied for 30th). With Suh and Fairley matched against Baltimore's Gino Gradkowski -- the worst center in the league, per Pro Football Focus -- the Lions might make some noise Monday night.
The return of Ravens tight end Dennis Pitta couldn't come at a better time for Baltimore. His presence on the field gives Flacco a reliable short- and middle-range target, something the Ravens have lacked all season. Detroit has to account for Pitta's sure hands, which could free up receiver Torrey Smith deep. Smith doesn't get enough credit for his 17.5 yards per reception this season, fourth most in the NFL -- most of it coming with defenses doubling him all day long.