After the Browns receiver suffered a head injury in Friday's win over the Detroit Lions, coach Pat Shurmur said Massaquoi had a concussion. Massaquoi took to Twitter to state the opposite: "No! Precautionary!," he wrote. "Can't wait to get back to work!"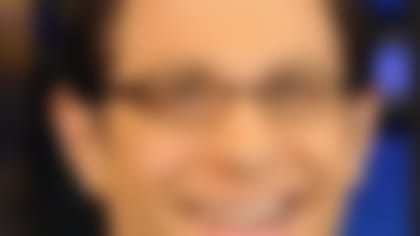 Trent Richardson undergoes surgery. Joe Haden faces a possible suspension. Adam Schein feels for the bad-luck Browns. **More ...**
Not according to Massaquoi, who was back at practice Tuesday.
"I feel great, always felt great, never developed a symptom or anything," he said. "Everything that was done was strictly precautionary because of the type of the hit, the way that the hit looked. So I'm excited just to play right now, and now we're gonna keep moving forward."
Shurmur acknowledged Massaquoi might play Thursday against the Green Bay Packers, pending a final evaluation. Massaquoi, meanwhile, prodded Shurmur for his cranky outlook on social networking.
"Tweeting is a new-age thing," Massaquoi said. "Pat's a little older, so he doesn't really understand it. But we're gonna keep certain things in house as far as Twitter goes. We're not gonna give any game plans or anything like that or give too many updates which may hinder something that we're trying to do. But Twitter's fun. Hopefully. I can get Pat to get (an account)."
Friends, take heart: The Pat Shurmur Twitter Revolution is upon us.