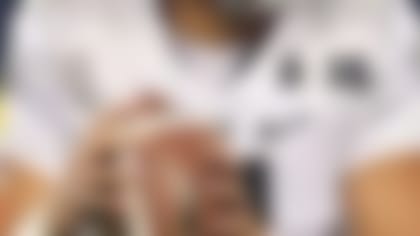 In advance of the draft, Marcus Mariota and others will look to showcase their skills at the combine (Feb. 17-23), only on NFL Network. SCHEDULE
Oher, 28, is recovering from surgery after toe arthritis cut his season short in December. Even with a first-round pedigree and a household name, he's going to face a cold market for his services.
The Titans had the foresight to draft Taylor Lewan in the first round last offseason, but the former Michigan star will likely be needed at left tackle with veteran Michael Roos contemplating retirement.
Tackle will be one of many positions the organization will have to address in the coming months.