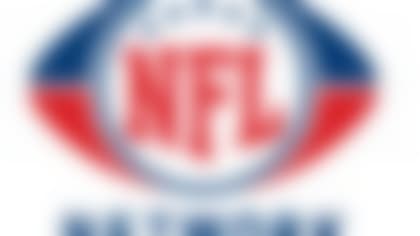 Watch "NFL GameDay Morning" at 9 a.m. ET every Sunday for live coverage of the latest news from NFL Network reporters. **More ...**
McCourty told NFL.com and NFL Network's Albert Breer he thinks defending Jets quarterback Mark Sanchez is "a little tougher now that Holmes is gone."
"Definitely (Dustin) Keller is a top target for Sanchez, he's always been," McCourty said. "But with Holmes gone, he spreads the ball out a little bit more, and he's trusting guys to make big plays."
McCourty's point is an interesting one, and it certainly has logic to it. Outside Keller, Sanchez doesn't have much backstory with the skill players on offense. That makes him less apt to lock in on a specific receiver.
Meanwhile, this week hasn't given us much in trash talk between the teams, but bad blood remains.
One veteran Jet explained to Breer why he hates the Patriots: "I don't like them at all; It's grown, they ruled the division, so we've had a lot of opportunities to build that dislike," he said. "They act like the goody two-shoes, and then you see the way they act out the field, and it's totally different."
Both 3-3 teams have dealt with trauma this season. The Jets have been gutted by injuries to key personnel, while the Patriots have been on the hammer end of some stunning defeats. If the Pats hold serve at home as expected, the division gains some semblance of order. If the Jets pull off the upset, everything turns upside down.