"I think it's a smart move if they do move him and get value," Johnson told Newsday's Bob Glauber. "He's not going to win any games for you. He's a defensive back who will shut down the top receiver, but the ball is not in his hands. The Jets need more than a top corner. They need some pieces. If he gives them the value to get those pieces, then move him."
That "ball-is-not-in-his-hands" line is classic Keyshawn. We understand the thought process behind filling several needs, but it's a little naive to say Revis can't win a game -- or at least have a major role in a victory. Shutting down a Calvin Johnson or Brandon Marshall or Dez Bryant or Reggie Wayne certainly is a big step toward beating their teams.
"It's a bad football team, and the quarterback doesn't know if he's coming or going," Johnson said. "One minute, he wants to be Hollywood. The next, he wants to be a quarterback. Can't do both, son."
10 Reasons you need Revis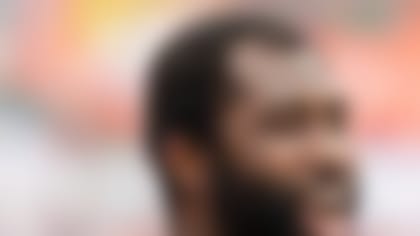 Johnson added the Jets should jump at the chance to get two first-round picks for Revis, like they did when he was traded to the Tampa Bay Buccaneers in 2000. That's assuming this hypothetical offer materializes.
"Two No. 1s is hard to get for a non-quarterback," Johnson said. "You've got to find a real sucker. But if you do, then take it."
All reports say the Jets are actively shopping Revis. It's an option that has to be explored considering his approaching free agency after the 2013 season and the state of the team. But the best cornerback on the planet has value because he helps win games.