Kenny Britt expected a lot of unpleasant questions from NFL Commissioner Roger Goodell. It sounds like he got them.
The Tennessee Titans wide receiver spoke at training camp for the first time Wednesday, declining to get into specifics on his recent trip to the league's home office but admitting he's worried about a potential suspension.
"It was a personal meeting and I would rather just wait and see what happens," Britt said, via The Tennessean. "I am a man about what I did, and I will take it on the chin on whatever he decides and move forward."
"What is my gut telling me? I really don't know," he went on. "He didn't really give me any body language on what is going to happen. He just wasn't really pleased about seeing me in there. No person would like to see a player in their office twice in one year."
Debate: Preseason Week 1 storylines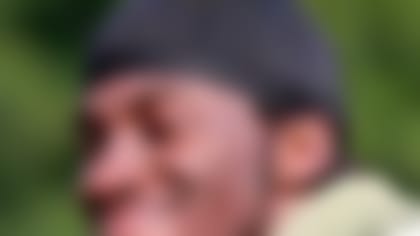 What is the most intriguing subplot in Week 1 of the preseason? Robert Griffin III's debut? Our analysts debate. **More ...**
Britt -- rehabbing after three knee surgeries in the past year -- has been in a staggering eight incidents with police since the Titans selected him in the first round of the 2009 NFL Draft. Britt's latest brush with the law came last month at a Kentucky military base, where he was arrested on DUI charges.
Britt was summoned to Goodell's office last year after some run-ins during the lockout. He told Goodell he'd keep his nose clean but obviously wasn't able to keep that promise.
"Anybody should be worried about going to see the Commissioner twice in one year, to tell you the truth," Britt said. "I just have to take it on the chin and move forward."
At this point, it'd be a surprise if Britt isn't suspended. The real question is for how long.