Wiz's response: "Kurt Philip Roethlisberger."
The amalgamation of Kurt Warner, Philip Rivers and Ben Roethlisberger would make an impressive signal-caller. The trio of quarterbacks excelled under Wiz's guidance.
When it comes to current Titans QB Jake Locker, Whisenhunt said Tuesday on NFL Network's "NFL Total Access" he isn't sure yet what attributes his quarterback shares with the famous triumvirate.
"I think that's something that we'll get a chance to see over the next couple of months," Whisenhunt said. "Health would be the first thing, obviously. But I don't know really much about him. I'll get a chance over the next couple of months to sit down. We can talk about football (and) see his passion level for the game, where he is as a student of the game. And then we'll get a chance on the field to see some things, so that's all part of the process."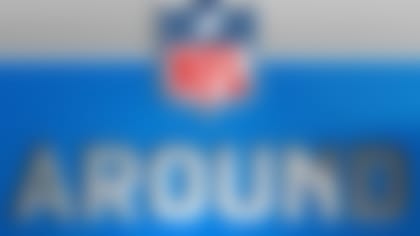 Whisenhunt said he wouldn't rule anything out at the quarterback position, when specifically asked if the team could draft a QB.
The new coach has a history with successful NFL quarterbacks, but it remains to be seen if Locker will get a chance to put his name in the mix for the next mixture.
Kurt Philip RoethLocker, anyone?