Envy the Dallas-area beat reporters in Indianapolis for the NFL Scouting Combine. On Saturday, several got the chance to hop on The Elegant Lady.
» First off, let's give you an idea of the scene:
»Jason Garrett's rope is getting shorter: "There's a lot of resolve here, but not a lot of patience. Jason senses that." Translation: Get to the postseason ... or else.
»Tony Romo is in line to be an unrestricted free agent after the 2013 season, but Jones expects Romo to play his entire career in Dallas. He said the team won't "do something really adverse or distasteful" if they can't get an extension done by the start of the new league year on March 12.
» Jones reasons that the Cowboys can get by with lesser talent along the offensive line because of Romo's expert mobility. When forced to choose, the team will invest more resources in wide receivers and tight ends.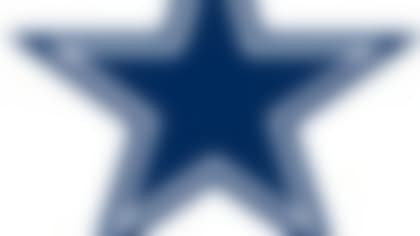 » Jones sounds resigned to losing outside linebacker/defensive end Anthony Spencer if he hits the open market: "The number I have in mind is much less than he's going to take."
» Jones said Garrett will decide who calls plays this season. Then again, he later added: "Bill Callahan will have most certainly a more significant role than he had last year."
We'll let you know if The Elegant Lady delivers another siren call.