Jones said Sunday's game is the reason he gave Orton a three-year, $10.5 million contract -- which included a $5 million signing bonus -- in 2012 to be Romo's backup.
"This is exactly the circumstances," Jones told the Fort Worth Star-Telegram on Thursday. "We know that to make that kind of commitment to your backup quarterback, you've got to anticipate it being a very significant time. Well, one of the significant times is if you've positioned yourself to be able to compete for a championship."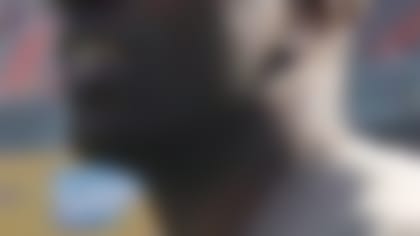 Terrell Owens on NFL Network:
The former NFL wide receiver will appear on "NFL Total Access" on Friday to discuss the Tony Romo situation, as well as other hot-button topics entering the regular season's final week. Be sure to tune into NFL Network at 8 p.m. ET.
"He's the quality backup quarterback that allows you to do that, and that's exactly what we thought we were getting when we agreed to make that commitment with him," Jones said. "This is it. There's only one or two times that can justify that, and this is one of those."
Backup quarterbacks have played a prominent role this season, even on teams that will make the playoffs. Orton likely will have a big say on whether or not the Cowboys are added to that list.