The 4-1 Niners have improved their offense significantly since the last time these teams met, including adding two players who were on the opposite sideline in the NFC Championship Game.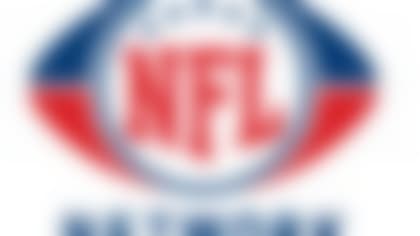 Watch "NFL GameDay Morning" at 9 a.m. ET every Sunday for live coverage of the latest news from NFL Network reporters. **More ...**
Brandon Jacobs and Mario Manningham each played key roles in the Giants' road to the Lombardi Trophy last season. Now they're using their intimate knowledge of what the Giants do to help their new team.
"Certain things we've done -- I ran a scout team earlier this week," Jacobs told NFL.com and NFL Network's Michelle Beisner. "Just pointing out certain things -- what they're gonna do and how they're gonna try and minimize some of our defensive players talents.
"As far as the running back position goes, I just got out and did what they're gonna do (Giants) so our guys can see it all week long, so we can be ready for them on Sunday."
"They've helped a lot. Brandon came in early on Monday and said that he was having a meeting with the coaching staff going over some of the things that he remembered -- you know, what is Eli (Manning) thinking on certain formations -- where the runs gonna go -- he went over some of the blocking schemes and protections, too.
"Mario has helped -- especially with knowledge about (Victor) Cruz -- you know, what the backside is gonna do, the looks he sees, where the ball's gonna go -- like we know it's going to Hakeem (Nicks) if we see single high. So it's been good."
It's debatable how much this information actually helps the Niners, though we don't imagine it hurts. Either way, this is unquestionably the game of the week.