In their grand master scheme entering the season, the New York Jets imagined their two-quarterback approach with Mark Sanchez and Tim Tebow as the type of gameplan that could keep an opposing defensive coordinator up at night.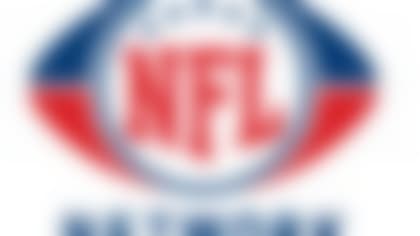 Watch "NFL GameDay Morning" at 9 a.m. ET every Sunday for live coverage of the latest news from NFL Network reporters. **More ...**
Tebow has been on the field for just 38 offensive snaps all season. At this stage, teams assume nothing radical will be thrown their way. That includes the Indianapolis Colts, who head to the Meadowlands for a meeting with the 2-3 Jets on Sunday.
"A little sprinkle of Tebow," said Colts defensive end Cory Redding, via NFL.com and NFL Network's Kimberly Jones. "That's pretty much what we are expecting."
Bruce Arians, the Colts' offensive coordinator and now interim coach while Chuck Pagano undergoes leukemia treatment, estimated the Colts spent 30 percent of their preparation time on Tebow packages. He called it a "burden" preparing for two offenses -- there's that master scheme again! -- but it's not an offense you'd ever see him run.
"Myself, I've never been a two-quarterback guy," Arians said. "If you have two, you don't have any. I've been a one-quarterback guy for my whole career, that's just my philosophy. It can work, they can make it work if they chose to do so and they obviously have. It's just not my philosophy, no."
If you have two, you don't have any. You have to wonder if that's the fear that keeps coach Rex Ryan up at night.