HOLLYWOOD, Calif. -- You want one word to describe how the rookies in Los Angeles for the NFLPA Rookie Premiere event are feeling right now?
First-round draft pick signing tracker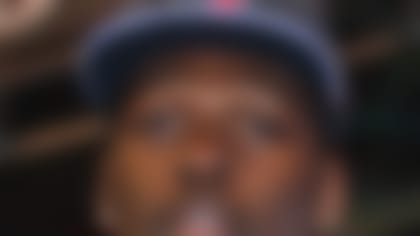 These guys were exhausted before they woke up early Saturday to show off their new uniforms at Los Angeles Memorial Coliseum. We can confirm this because two first-round picks yawned directly in our faces during brief interviews on Friday at a hotel conference room in Hollywood.
You can hardly blame them -- the rookies invited to this three-day NFLPA event have been in constant motion for months. The pre-draft gauntlet was a full-time job of its own, and the league's decision to push the draft to May has had an obvious condensing effect on the rookies.
The Rookie Premiere provided players with an excused absence from OTAs, but make no mistake: They're still on the clock.
Some takeaways from Around The League's time with the rookies on Friday at the Loews Hollywood Hotel:
Tom Brady thinks that new Patriots teammate Jimmy Garoppolo is a nice boy, and we get why. Garoppolo is impossibly well-polished. You half-wonder if he was left in a basket at a Patriot Way doorstep as a infant.
I asked him if he and Brady had discussed all the media speculation that Garoppolo will one day replace No. 12. He smiled and replied, "Not really." We kind of believe him.
Boyd, wisely following the path of self-preservation, added that he's open to playing a position other than QB:
"Whatever I need to do to help the team. I want to get on the field, man, that's all I really want to do. Obviously this whole process of playing at this level is going to be a transition in itself."
Count Khalil Mack among those who believe Matt Schaub still has it: "Oh man, he's poised," Mack told Sessler. "You can tell a great quarterback when you see one. He's the real deal."
"He just shows that he really cares about his players and cares about the program and always wants to do the right things and wants to help me as a young man -- growing into a man. He really cares, he's a great, great coach already and really takes the time to know you as a person."
Chiefs quarterback Aaron Murray has a Van Wilder charm to him. He said he's a "full-go" following ACL surgery last November and has no limitations going forward.
"Just cracking jokes, the way he says some things, he makes a lot of noises, it's fun," Murray said. "I'm holding back sometimes in meetings, just trying not to laugh. He's entertaining, and he really does a good job getting his point across and having some fun doing it."
We will fiercely protect the identity of the yawners.