"I didn't drop any bombshell," Reed told NFL.com and NFL Network's Ian Rapoport this week. "I'm not a pitcher. I don't play baseball. So long as I'm not throwing. ... That's something that we knew about. It's nothing to worry about. It is what it is.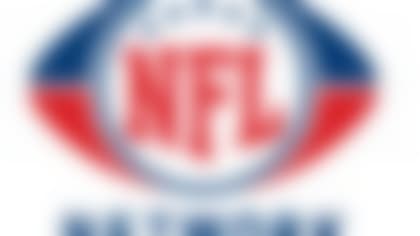 Watch "NFL GameDay Morning" at 9 a.m. ET every Sunday for live coverage of the latest news from NFL Network reporters. **More ...**
"The last few weeks, I have been dealing with it. I am not a pitcher, so I am not throwing anything. I haven't been pressing, so it's alright."
Reed's been around long enough to know he put his foot in his mouth when he went on a Baltimore radio show and revealed he's been playing with a partially torn labrum. Reed hasn't been on the injury report in weeks, and the NFL is now investigating why that's the case.
A source told Rapoport the team was "very upset" with Reed for disclosing his injury information. Reed says banged-up players not showing up on the injury report is commonplace. We don't doubt him on that.
"A lot of people play banged up," Daniels told Rapoport. "Just about every linemen in this league probably has a torn labrum, with all the banging they do down there. I don't know. I don't think that's affecting my preparation at all. I don't see any differences on film from him. He looks like Ed."
The Ravens need Reed to be himself as they attempt to fix their defense. Entering Sunday, the unit is ranked 26th in football. No wonder Terrell Suggs is rushing back to action.