It was widely believed that Murray would build on an excellent (if not abbreviated) rookie season, becoming the Dallas Cowboys' first true star at running back since some guy named Emmitt Smith.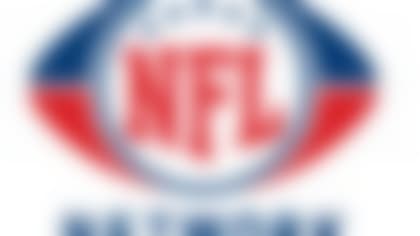 Watch "NFL GameDay Morning" at 9 a.m. ET every Sunday for live coverage of the latest news from NFL Network reporters. **More ...**
It hasn't worked out that way through four games. The pass-happy Cowboys have struggled to find balance on offense, while subpar line play has left little space for Murray to do his thing. Murray had 12 carries or less in two of Dallas' first four games. That's simply not acceptable.
"They can look to do whatever they want to do," linebacker Ray Lewis told NFL.com and NFL Network's Jeff Darlington. "But it ain't going to be what they think it's going to be."
"Championship football teams learn how to win. You figure out a way," Ravens safety Bernard Pollard told Darlington. "We're five games into the season, and obviously we want to get the stats all figured out, but when it's all said and done, we're trying to build for later in the season. We've got to set ourselves up, and I think that's what we're doing."
It'd be extremely surprising if Cowboys coach Jason Garrett didn't have a run-heavy gameplan in the early going. If Baltimore struggles to stop Murray, it sets Romo and the underachieving passing game up for a big day.