Schein: Free agency matchmaker Which team should nab Dashon Goldson? What's the best fit for Reggie Bush? Adam Schein matches players with teams. More ...
The Redskins have released veteran cornerback DeAngelo Hall, the team confirmed Monday. The Washington Post first reported the move. Still over the salary cap with just 24 hours remaining before the new league year, the Redskins needed to trim Hall's $8 million contract to be in compliance with NFL rules.
Although Hall was reportedly willing to restructure his contract, there had been no discussions with the team entering the weekend.
Hall told the Washington Post's Mike Jones that Redskins coach Mike Shanahan called and told him that the team had hoped to keep him, but couldn't due to their financial situation.
Debate: Who will win the offseason?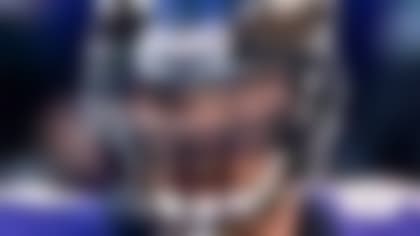 "Mike said he really felt bad because I had done everything they asked," Hall said. "I told him I understand the business side of things. I just wish it had happened sooner than later. But it came down the wire."
With no first-round draft pick and little in the way of cap space, the Redskins front office now has the defensive secondary atop its offseason wish list. The vacancies at right tackle and tight end must also be addressed.
UPDATE: The Redskins locked up defensive end Adam Carriker through 2015 with a restructured contract. Carriker, who missed most of the 2012 season with a torn quadriceps tendon and underwent surgery for the injury, had been due a 2013 base salary of $4.75 million prior to the restructuring.