For the Lions, the comedy of errors at Ford Field marked the second straight loss in which they had a chance to earn some cushion in the NFC North race. Apparently, no team wants to take a stranglehold on the division.
Here is what else we learned: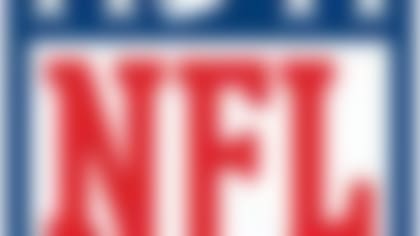 How would your team's prospects look if the season ended today? See where each team stands in the playoff picture midway through the season. More ...
Quarterback Mike Glennon played a very good, mistake-free game in leading the Bucs. The rookie signal-caller threw two touchdown passes -- setting a rookie record with eight straight games with a TD to start a career. Glennon maneuvered the pocket well throughout the day and threw darts in the first half. He struggled a bit in the second half, but connected with Tiquan Underwood on an 85-yard touchdown pass that wound up being the difference in the game.
Stafford, on the other hand, was more erratic than elite, missing a multitude of throws. As is usually the case with the enigmatic quarterback, most of the inaccurate passes were high.
Tampa Bay running back Bobby Rainey fell back to earth after busting out last week. The Bucs struggled to get the ground game going, as Rainey gained just 35 yards on 18 carries. Credit the Lions' defensive front. There was nary a crease to break through on most of Rainey's carries.
Lions wide receiver Calvin Johnson went over 9,000 yards for his career and finished the game with 115 yards on seven catches; he should have had more. Stafford missed him on several deep routes. However, Johnson dropped a ball that ended up being picked after taking a huge hit from Bucs safety Kelcie McCray. The interception ruined the Lions' hopes for a comeback. For all his greatness, Megatron still drops a lot of balls.
Tampa Bay tight end Timothy Wright quickly is becoming Glennon's security blanket. The rookie was by far the most targeted Buccaneer. He caught eight passes for 75 yards, repeatedly beating Lions linebackers over the middle.
Detroit's Nate Burleson played well early on in his first game back from a broken arm. The wide receiver caught seven passes for 77 yards and a touchdown. He disappeared in the second half, so conditioning could be a concern. It was clear the slot receiver makes a difference in the Lions' offense.
Darrelle Revis left the game after suffering a groin injury at the end of the first half. He did not return. Tampa Bay's defense made plays even without their big-money cornerback.