I will never get used to the sudden change. The final, dizzying football Sunday of the year gives way to the finality of Black Monday before anyone can process what just happened.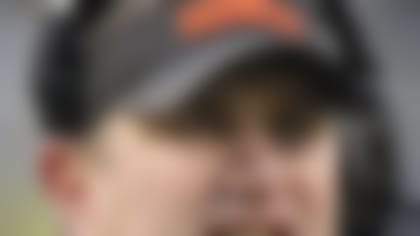 The first day of the offseason is alternately fascinating, depressing, bizarre, ghoulish and exhausting. It is strange to monitor and tally firings like a transaction wire. And yet it is the business I love to cover and the business that these coaches wouldn't trade for anything. At least six new coaches will be hired in the coming weeks, and the hope of any given season will begin to grow. And then we'll do it all over again this time next year.
Here's what we learned Monday:
It's not just about how many games you win, but when you win. Jon Gruden learned that as Buccaneers coach in 2008, when he lost four straight to finish 9-7 before losing his job. Rex Ryan earned his eventual extension by maximizing the Jets' talent, but the entire organizational outlook would feel different if the Jets lost two straight to finish 8-8 rather than rally to mediocrity.
Tommy Smith, the son-in-law of the late Bud Adams, is the new CEO and president of the Titans. Coach Mike Munchak said that he wasn't sure if Smith was in Nashville on Monday and the two men won't meet until later this week to discuss Munchak's future. Munchak admitted the uncertainty was "hard."
Davis and Smith are following the leads of their former mentors. Al Davis and Adams were not always necessarily in a hurry to make coaching changes. Both knew there is plenty of time in the offseason to make a final decision.
The Miami Dolphins are the third team left in the "Up in the Air" section of our Coaching Tracker. Some changes are expected to come in Miami, but no one knows what those changes will be. That probably includes owner Stephen Ross, who said he is "considering everything."
The six head coaches who have been fired thus far, in order of when they were let go: Gary Kubiak, Rob Chudzinski, Leslie Frazier, Mike Shanahan, Jim Schwartz and Greg Schiano.
Here's how I'd rank them in terms of how likely they are to ever be a head coach again: Kubiak, Schwartz, Chudzinski, Frazier, Shanahan and Schiano. Kubiak had the most success and has a proven offensive system. Offense sells. His name has already been thrown around for possible openings.
Schwartz had some success turning the Lions program around, and he has ties to a few different coaching trees. That helps his chances, plus he's relatively young. Washington felt like a last stop all along for Shanahan. It's hard to imagine another owner shelling out huge money for him. It's even harder to imagine an NFL team taking the plunge with Schiano again. "College" guys need to win a national title or two to get a second crack.
Debate: Most attractive job opening?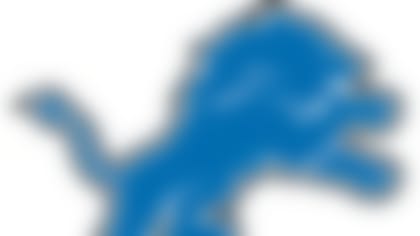 It will be an uphill battle for any of the coaches above to get back into a top spot. Most coaches don't get a second chance.
I feel the worst for Chudzinski. He was a surprise choice to lead his hometown team and it lasted one year. That might wind up being his only shot. It's a brutal business.
While I'm making random rankings, here's how I'd list the vacancies in order of overall attractiveness: Detroit, Houston, Tampa, Washington, Cleveland and Minnesota.
I'd take my chances with Matthew Stafford, Calvin Johnson, Ndamukong Suh and Nick Fairley in hand over trying to find equal talent in the draft. ... Houston's roster is aging, but it's a first-class organization that has the best chance for long-term stability. ... Tampa probably has the roster most ready to "win now" in the ultimate "win now" league. ... RGIII's presence makes up for a lot of roster holes in Washington. ... Cleveland's roster also has promise, but the organizational setup is a concern. ... The Vikings roster is not exciting once you get past Adrian Peterson.