Instant Debate: Contender problems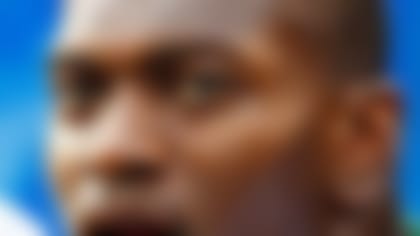 The trade deadline has passed, but several contenders still have major holes. What's the biggest? Let's debate! **More ...**
The surgical mask he wore to help aid his immune system told you things weren't close to back to normal for the coach, but his presence meant a lot to a team that has rallied around their tireless leader.
"I saw him," defensive end Cory Redding said this week, via NFL.com and NFL Network's Albert Breer. "It was good, good to see him out of the hospital, out of his house, back in his element. To see him at his desk. ... He had his mask on and his hat, trying to stay germ-free -- but it was good to see him and to talk to him for a bit.
"When he beats this thing, he's gonna come back like he never missed a beat."
Colts players present a common theme: Pagano has never stopped trying to get better, both in health and as a coach. The players don't want to let him down.
"He's a football coach, ever since he was a little kid," Redding said. "He was born and raised to be a football coach. He wasn't born and raised to be a cancer patient. He wants to be here. His hand has been dealt. He's playing his cards the best he can, and I know he's gonna fight.
Jeremiah: Key matchups in Week 9
Daniel Jeremiah identifies five enticing battles to follow in Week 9, including Eli Manning vs. Dick LeBeau. **More ...**
"Everyone wants to go and continue that journey he started," wide receiver Reggie Wayne said. "We're gonna make him proud. We know he had a tough situation right now, and we feel like if we continue to win games that'll be a good dose of medicine for him."
Pagano is scheduled to start a second round of chemotherapy next week. Interim coach and offensive coordinator Bruce Arians will remain in charge until Pagano is healthy enough to return to the sideline.