As Matthew Stafford navigates his best season as an NFL quarterback, critics continue to harp on his turnovers and routinely high throws.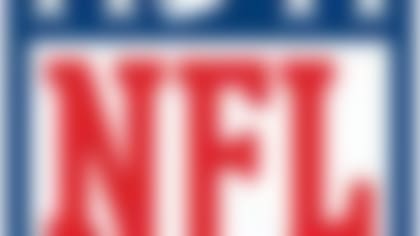 How would your team's prospects look if the season ended today? See where each team stands in the playoff picture midway through the season. **More ...**
"Every time I look at him, I just see Brett Favre," Williams said, per the Philadelphia Inquirer. "I grew up a fan of watching what Brett did (and) how fearless he was in situations when it was time to throw the football ... He wasn't afraid to make a mistake. He'd get right back out there and throw a touchdown. I think Matthew Stafford is along the same lines."
It's easy to dismiss Williams' comparison as the go-to for anyone who slings a football sidearm. However, the corner's assessment of Stafford trying to fit the ball in tight spaces is dead on.
Stafford, a fifth-year pro, never is afraid to try to thread the needle, trusting his strong arm to fit the ball in tight spaces -- something for which Favre is legendary for attempting.
Still, like Favre, Stafford has the moxie to keep trying to fit the ball where few would feign an attempt. The Lions' signal-caller can lead a game-winning drive with some incredible passes, as we saw against the Dallas Cowboys in Week 8. Or he can throw a boneheaded ball high that gets picked to kill a drive.
Against the Eagles on Sunday, Stafford has a chance to prove he can perform on the road against a potential playoff team in what easily could be a shootout.
On the latest "Around The League Podcast," we debated Stafford versus Philadelphia Eagles quarterback Nick Foles, mentioning that only one has led his team on a game-winning drive in 2013. Sunday could provide a chance for Foles to change that -- or, perhaps, for Stafford to add to Williams' Favre parallel.